Eric hit the big '5' and in celebration we held a bowling party at King Pin Lanes. It was wild! We had three lanes going – the kids, the young teens and the adults. It took some encouragement and practice but after a few trips the kids were doing fine. Eric and Trevor were carrying and unloading the ball like a big rock.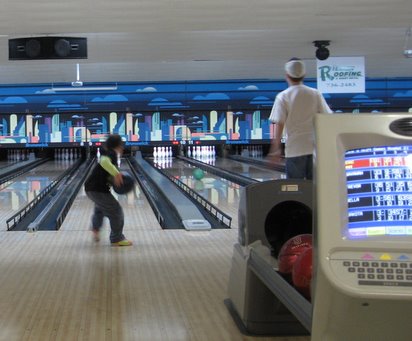 Afterwards we had the obligatory cake and presents. Trevor thinks the next best thing to getting a birthday present is to have your best buddy get presents.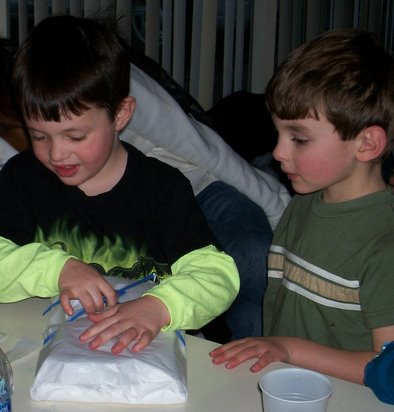 Power Rangers and Dinosaurs ruled the day.