Right now it is 40 degrees with light rain. Eric had a friend stay overnight and sometime during the night they migrated from sleeping on the floor under the ping-pong table upstairs to sleeping bags on the two couches in the living room. Kathryn went to soak in the hot tub and is now reading a book in the bedroom while I closed the sliding pocket doors on the living room, made coffee from a new bag that I wanted to try, after the coffee was done the dogs joined Kathryn on the deck but are now ensconced in the mud room drying off.
We had a couple of the grand-kids (Dakota and Stone – Bella was sick) stay overnight on Wed and Kathryn took them to a trampoline play house on Thursday. BillieJo and Joel came over Christmas Eve afternoon, exchanged Gift Baskets for Women and took their kids back. Eric, Kathryn and I went to the Unitarian Church semi-religious ceremony on Christmas Eve. This year it seemed the theme was "Wonder at the Children" – which Kathryn says is a result of having a bunch of grandmothers plan the program. Last year was more a 1st Nation theme, but the music is diverse and interesting every year.
Eric got lots of clothes as he continues to grow like a weed. He just broke 5'4" mid-June and when Kathryn took him to get new skis (because nothing from last year fits any more) a couple weeks ago he was measured at 5'7".   ½" inch / month !!! The growth, plus his habit of mis-placing clothes, made him a candidate for bargain fleece jackets, Bass Pro hoodies, etc. Eric passed his UofO sweatshirts down to Dakota who is rocking the Duck in Dolgeville. She has little competition on the PAC-12 attire.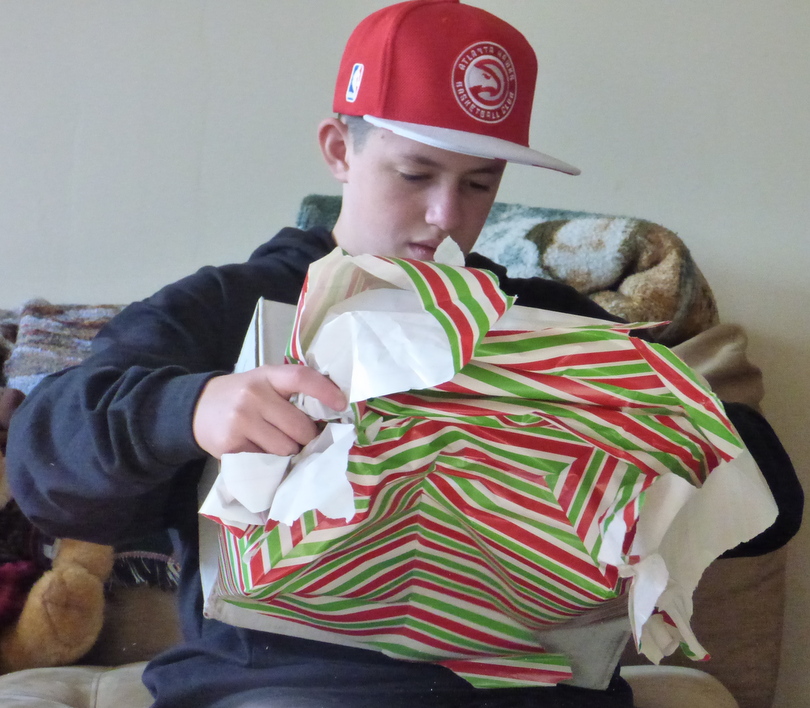 I gave Kathryn a day trip with a birding guide (http://www.adirondackavianexpeditions.com/) for her and a friend to be fulfilled in May. I also got her the complete Cornell Ornithology collection of bird songs and calls. She got a bunch of golfing stuff to feed her new passion including a rug/putting green for in the house so she can practice her short game over the winter. I think I may be building a golf hole / driving range this spring so Kathryn and Eric can hit golf balls from the lawn out into the pasture where our riding arena used to be.
I got new choppers and mittens, a fleece pull-over, and two wicking tops.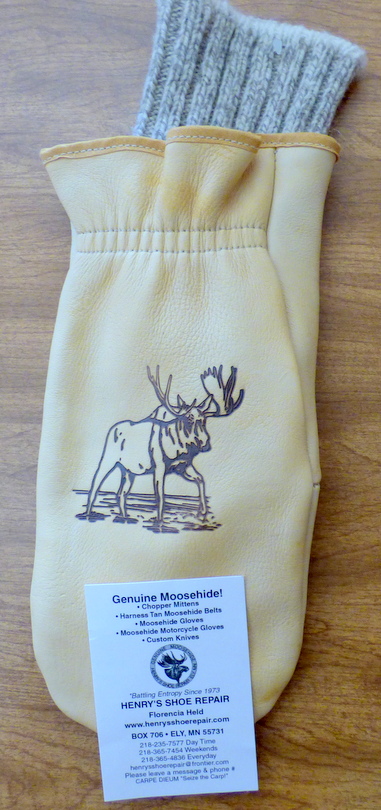 Our weather has been unseasonable warm, with record high temperatures in the 60s (and even 70!) being recorded. The wood stove has handled a lot of the heating so far this year. I have been throwing the football in the yard with Eric on a lot of nice days. Yesterday I took a long hike through the woods across the road. The last time we took that walk we lost the trail from the old house/barn foundations homeward. I re-discovered the trail to/from the old house foundation and flagged it with surveyor's tape and tree blazes so hopefully we can enjoy it this winter when we snowshoe and XC ski.