Firday night we went to dinner at Steve & Linda's. Saturday morning we took a short walk across the road and then went to an open house at our neighbor's Jeff and Andrea's. We loaded up the wagon and walked the .7 miles to their house.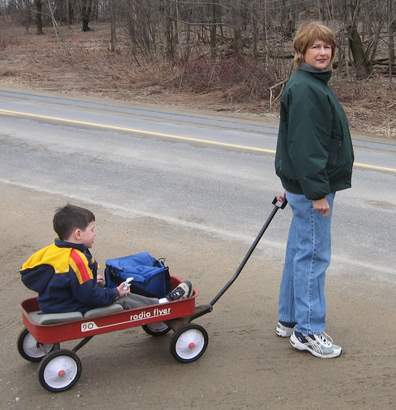 Sunday Kathryn helped Billie Jo wallpaper a bedroom while Eric and held down the home fort.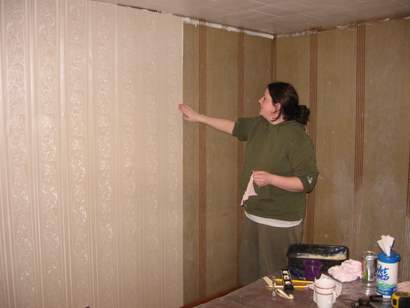 While Kathryn and Billie Jo were wallpapering Dakota got into the mixing bowl for the brownies.