We had several Christmas Celebrations. Saturday, December 22 we drove to Barb & Joe's house for the Muller/Hay party and gift exchange. On Sunday Billie Jo and Dakota visited our house. Dakota had a good time playing with her play timbales and pilfering through Eric's bookcase for books to be read to her.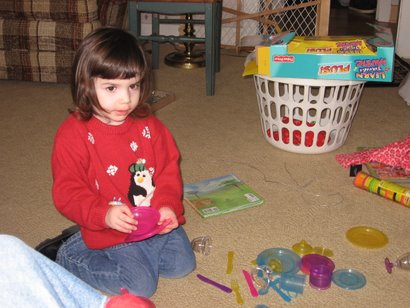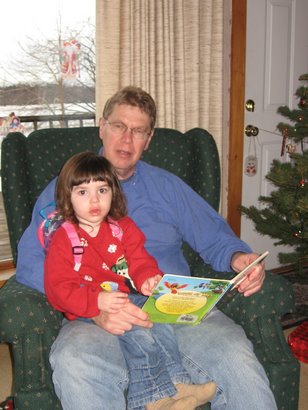 On Monday Ed, Kelly, Phoenix and Izzabella came to visit. Ed and Izzabella check out the present process.
Phoenix opens a gift card to Barnes & Noble.
Christmas Eve we went to service at Unitarian Church and Christmas Day was spent at home. We played lots of games: puzzles, Sorry, Pick-up Sticks and, of course, Power Rangers.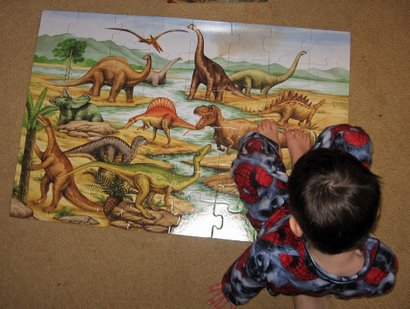 Of course, Santa brought the requested guitar.