We had some fun this weekend playing in the snow: sledding, making forts, and throwing snowballs. The new snow was so deep and fluffy that we made our own primitive rope tow.
Here Eric returns from a long run.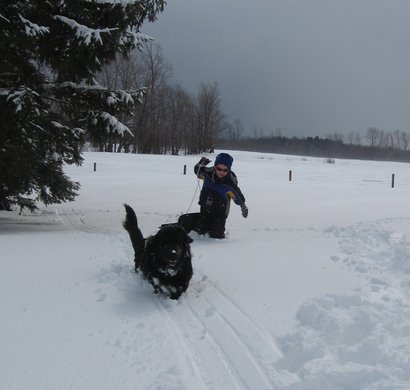 What good is a fort without an escape tunnel? Whoa, Dad – You better make that tunnel a little bigger!
Armed and dangerous.