Our Christmas Holidays were strung out over several days. On Saturday December 20th we journeyed to Barbara and Joe's to celebrate with all the Mullers and Hays. Below Nathan and Eric pass out presents.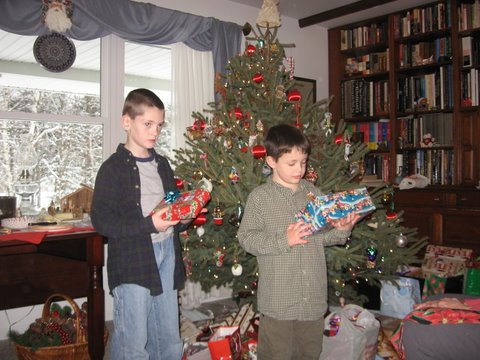 Christmas Day was spent at our house. This was the year of Pokemon, Legos and Nintendo DS for Eric.
At noon Billie Jo and Dakota showed up and stayed until 6pm. On Friday Ed, Kelly and Izzabella visited for the afternoon.
On Saturday, Kathryn, Eric and Scout left for Rochester and I went to the cabin at Shaker Place with Skip, Bob, Matt, Mark, and Scott.