For Mother's Day Eric made a watering can bouquet for Kathryn.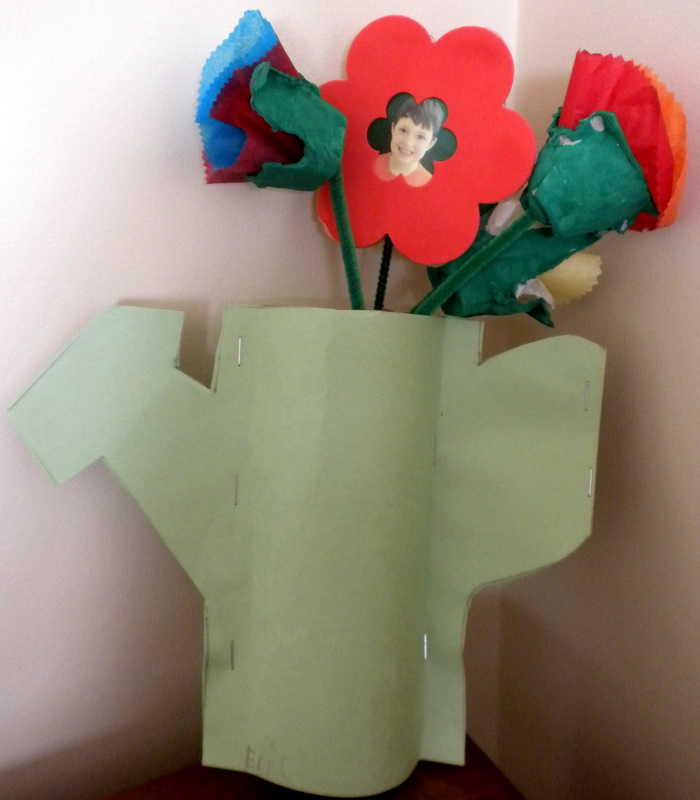 Kathryn is vacationing Aruba with a view of a sunny beach. Sunday's forecast called for Scattered Clouds. High: 91 °F.
Eric and I stayed home. Saturday morning we had a 9am AYSO soccer game in the rain. We won 12-3 and Eric scored two goals and got very wet. Trevor accompanied us home and played until 3pm. The boys swept & mopped the kitchen and washed my Volvo. After dropping off Trevor Eric went to Jacob's house and played until 6:30 while I primed the ceiling and walls in the foyer.
Sunday morning we awoke to 1″ of snow.
We have had a Rose Breasted Grosbeak hanging around the feeder lately. I couldn't tell if he had just one leg or had the other leg drawn up against his body.