Christmas preparations: Jim's wrapping. All the presents by the tree
Eric left out reindeer food and a snack for Santa.
Eric woke up early and came into our room by 5:19am.
Jim got camping items: a new water filter for the Basecamp filter, long underwear, a canoe portage pack, camp soap, a guide book, a winter jacket, an emergency radio, and a hooded sweatshirt.
Eric received a drum set, boogie book, games, nerf footballs, clothes, Wii and DS games, etc. etc. etc.
He made an ornament for the tree.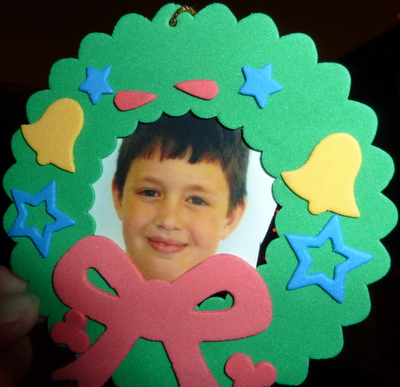 Kathyrn models her new hat and gloves.
Gee I wonder what this hammer shaped object could be?
Family dance party.