HP Gold, the 3rd and 4th grade basketball team, finished their season with a successful playoff run in John Dellacontrada League.  HP Gold finished their regular season as the 2nd seed in the thirteen team league. Round 1 featured HP Gold vs. Oriskany – a team we have already played in two scrimmages and one league game.  While they have greatly improved most of Oriskany's roster consists of 3rd graders and 1st time basketball players.  HP Gold played tough defense and won 28 – 10.  Eric had 4 steals, a couple of rebounds, and 6 points.  Three steals came from the same situation with Oriskany running the same play to the right side and Eric anticipating the pass.  Unfortunately he missed all four lay-ups off the steals…..
Round 2 featured HP Gold vs. HP Purple at 10:15 Sunday morning.  It was a closely competed game with HP Gold winning 24-22.
The Championship Game pitted Rome White (#1 Seed) vs. HP Gold.  HP Gold gained an early lead by playing excellent defense and minimizing turn-overs. Scoring was distributed with Caleb, Dan, Sawyer, Eric, Trevor, Luke and DeVante all scoring at least 4 points apiece.  Michael had a number of rebound put-backs and Jack had a couple of steals and scores with both boys scoring 6-8 points.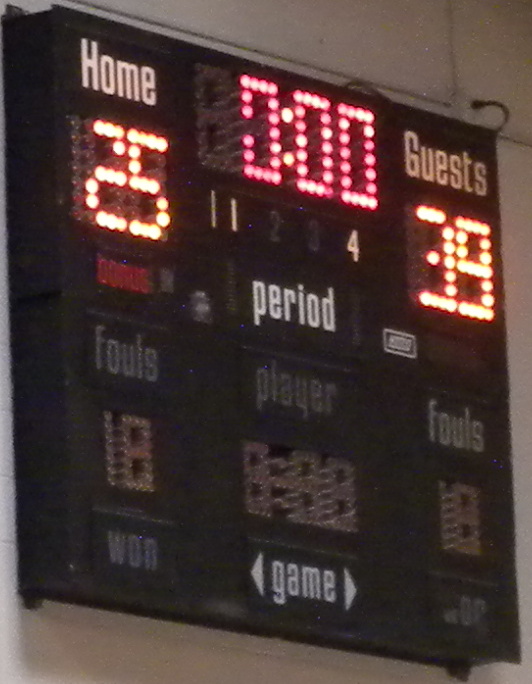 Below Eric and the team celebrate the end of the game!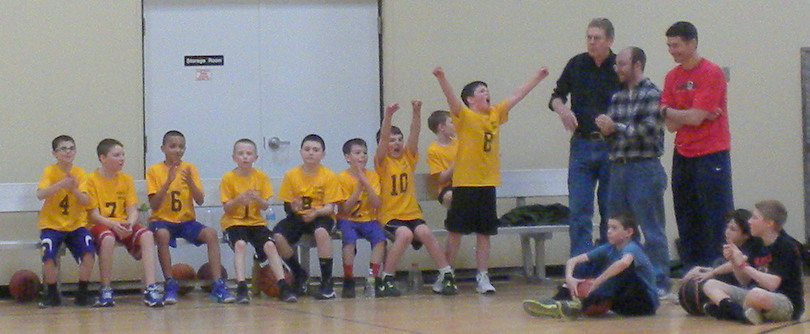 The boys sign the game ball for Coach Matt.
HP Gold: Row 1 Jack, Luke and Caleb.  Row 2 Eric, Trevor, Dan, Mike, Sawyer and DeVante.  Back row: Coaches Matt, Ryan and Jim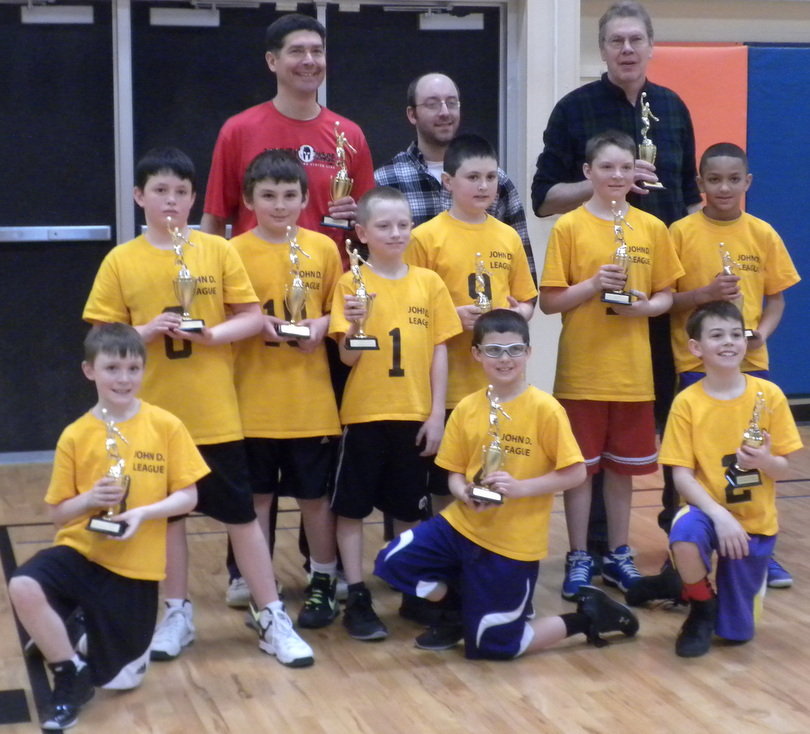 What a great bunch of kids and it was a lot of fun to participate in coaching these boys this year.  The improvement from November was remarkable for all the players.  It was nice to have a final game where everyone contributed so much.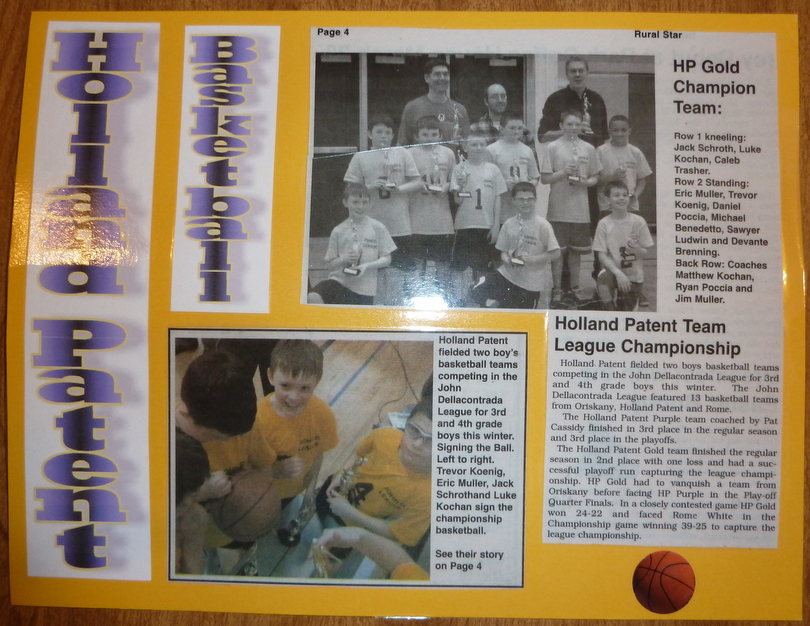 On April 21st the boys were honored along with 6 other youth sports teams at the Rome Sports Hall of Fame.  Below Eric receives a certificate from Matt as Stan Evans reads off the roster.