Eric and I did a little large mouth bass fishing from our canoe at Whetstone Reservoir (https://www.google.com/maps/place/Houseville+Gulf+Rd,+Lowville,+NY+13367/@43.6896942,-75.4966286,16z/data=!3m1!1e3!4m2!3m1!1s0x89d8ee883af2a5d3:0xe85596d7e58bf05a )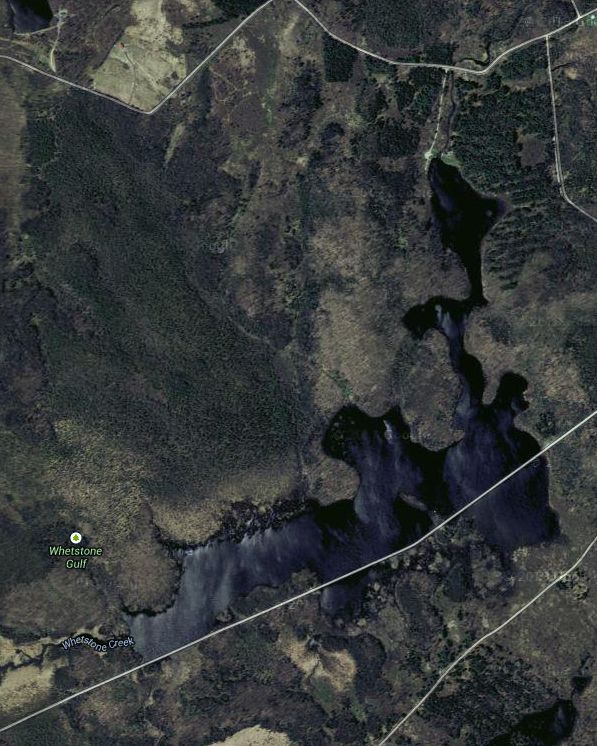 Looking back towards the dam you can see wind turbines in the distance.
The reservoir is shallow with lots of cover in the way of weeds and stumps.  We ended up fishing with weedless plastic rigs.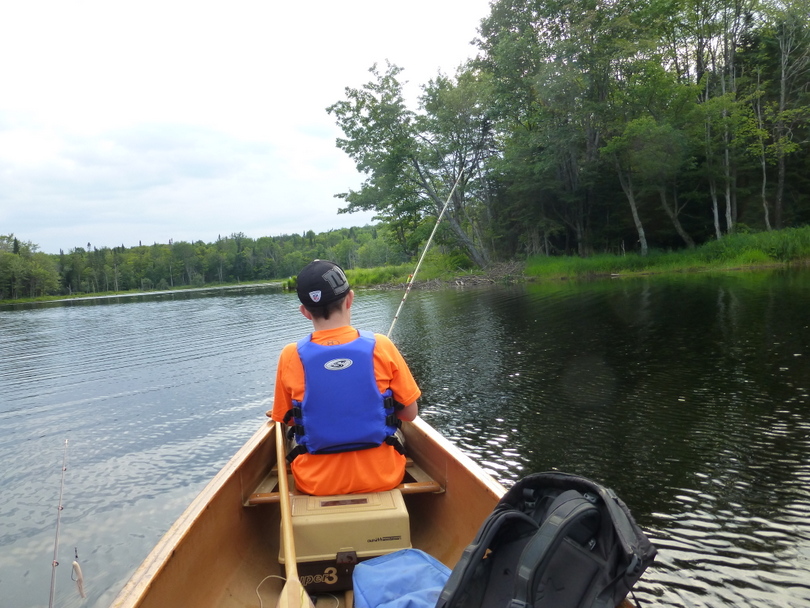 After fishing upwind for an hour we turned around and headed back to the car hoping to avoid the pending rain.  We ended up fishing about 1/2 back and paddling madly for the rest.  We got loaded up just as the hardest rain hit.  It was a nice fishing trip.