Kathryn has been canning in the wanning days of summer
26 quarts of peaches
29 pounds of blueberries
12 quarts of cherries
29 pints of green and yellow wax berries
3 pints of elderberry jam and 3 pints of elderberry tonic
7 quarts of tomatoes
While we were in Utah the rabbits ate the beans down, but they recovered nicely and we are now drowning in green beans.
If you are at our house this Thanksgiving there is a good chance that green beans will be on the menu.
The cook had some spirits to help her get through the process.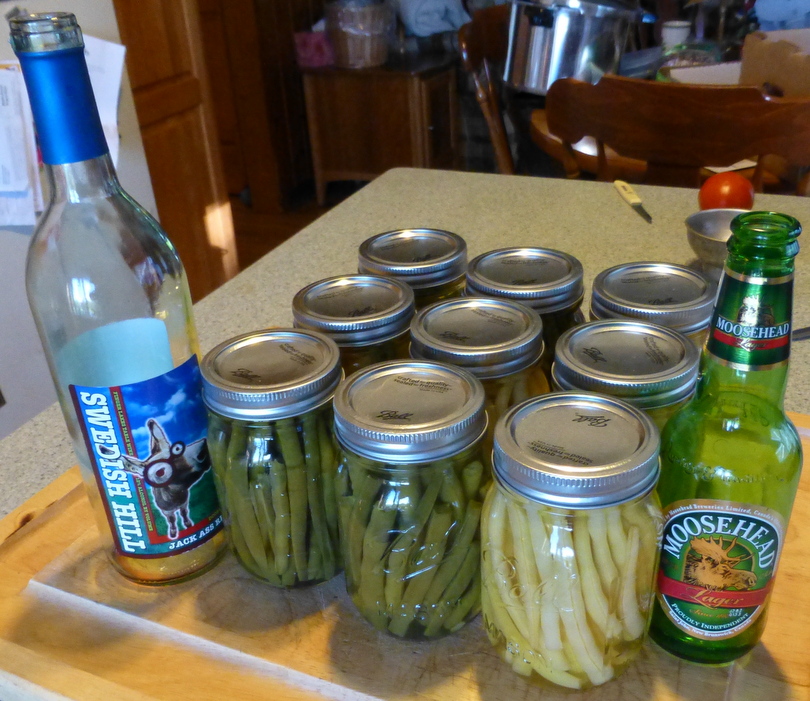 Yummy tomatoes.  Probably there will be more to come.