We received copies of Eric's school picture.  He wore his t-shirt and took a collared shirt for the picture.
We received Eric's progress report.  After weeks of independence on handling his homework, we were relieved to see his good graves.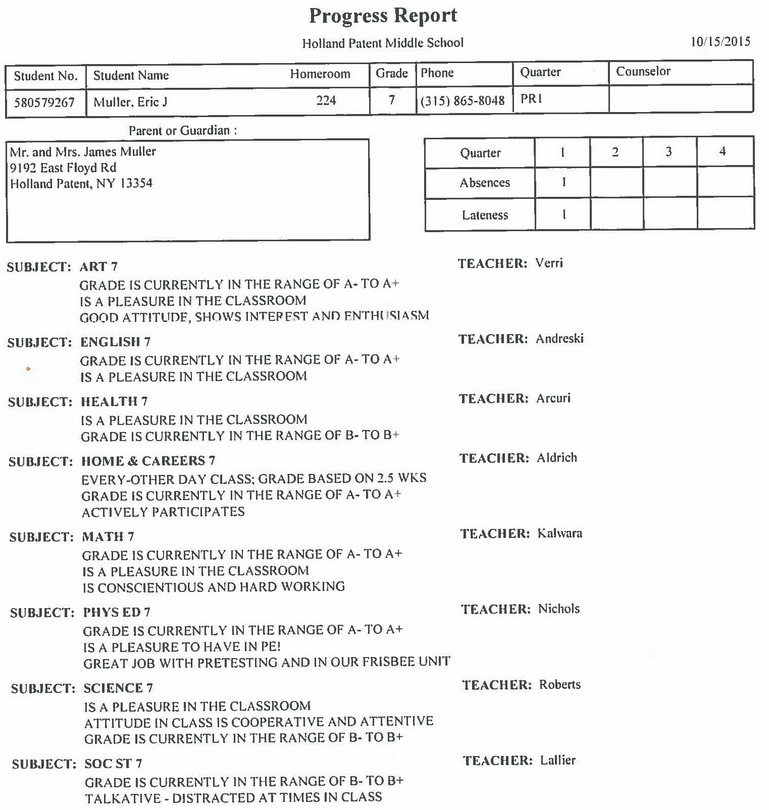 Modified soccer season came to a close.  The modified team had 16 players, 12 from the 7th grade and 4 8th graders.  Eric primarily played Striker.  The team struggled as many of their games pitted 7th graders versus teams with 7 – 9th graders as their opponents schools had no JV teams, therefore the 9th graders that didn't make the varsity played on the modified team.  Despite the size difference HP won 3 games and were competitive in all but one game.  Scoring was an issue.