Kathryn, Eric, Matt and I took advantage of the Massawepie Scout camp being open over Labor Day weekend.  We camped Friday – Sunday and had perfect weather; caught several large bass, went swimming, explored adjoining ponds and the Massawepie Mire.  We found a GeoCache which we opened to inspect the contents – mainly toys and knick knacks.
Because there was no portage and we had three canoes we were able to pack a lot of amenities; drinks, food and chairs for our comfort. We went fishing at dusk and Eric had great success catching large mouth bass in the weeds using a white tube bait.
Matt and I portaged into Boot Tree Pond and then hiked to see the Massawepie Mire – the largest in eastern US.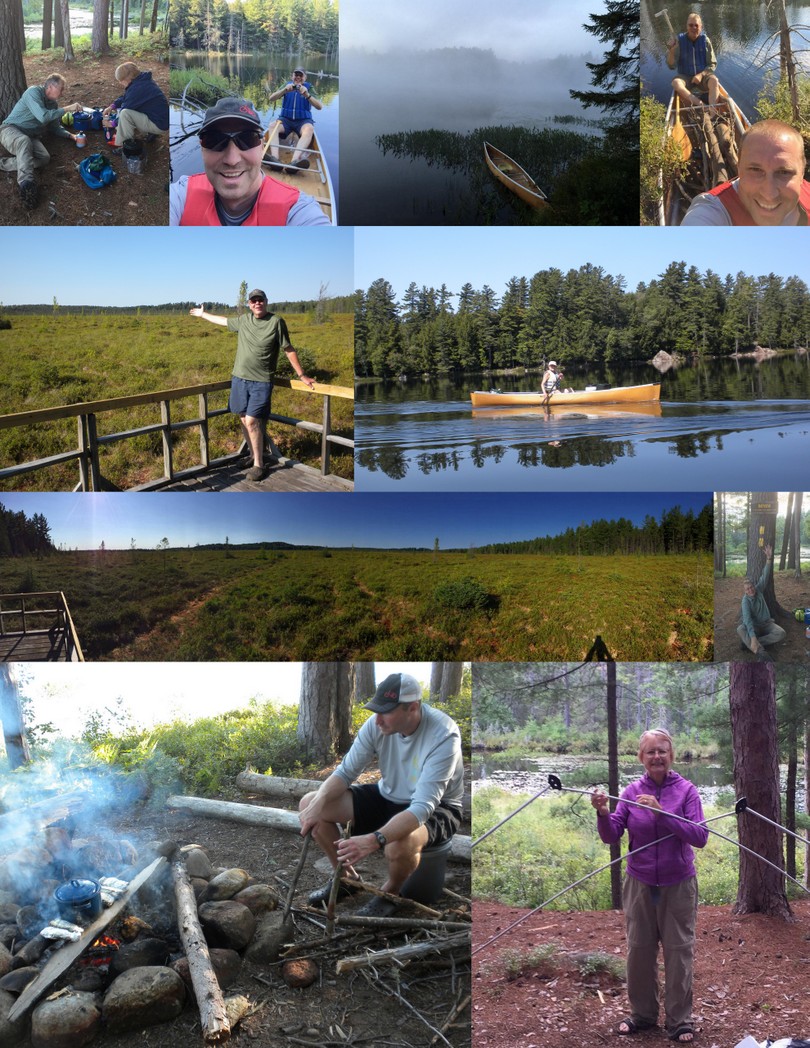 I am not sure how it could have been better.  Re-entry into regular day life was rough for a day or so.
MISSING MASSAWEPIE
No caterwauling owls nor loons wailing through the night.
No chattering red squirrels dropping cones from pine tree heights.
No fog lifting slowly burning off in morning's light.
No canoes along the shoreline glistening golden bright.
No canoeing adjoining ponds shaped like a Boot Tree
Returning to our camp in time for shared High Tea.
These things once were; and in our mind they will be
Until we return again to Massawepie.