We joined our friends, Jim & Pam, on the Adirondack Rail Bikes in Thendara. The rails are closed off to other traffic. The trip covered 7 miles in total which took two hours of pedaling. The ride included both slight grades as well as level sections of track.
Below Kathryn and Pam check out the rail bike. A line-up of rail bikes. Kathryn and Pam pretend to be pedaling. A section of colorful trail. Using the round about to reverse the rail bikes. Jim & Pam discuss the return trip.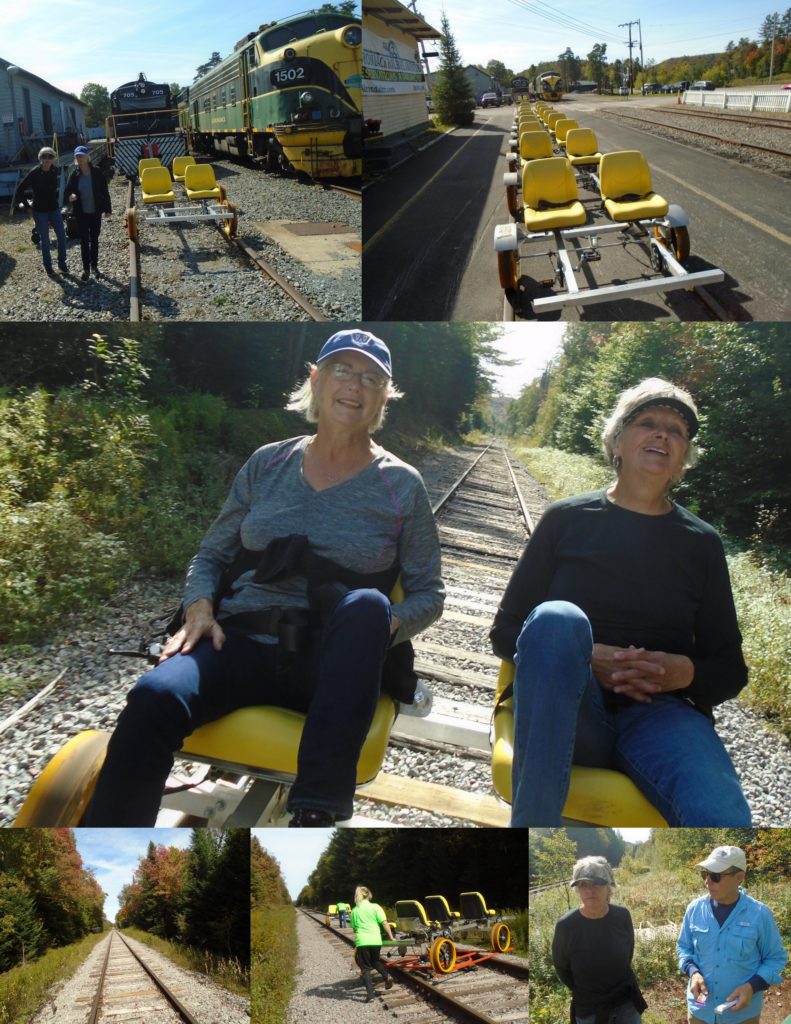 The weather couldn't have been better and the fall colors were just beginning to emerge.