BillieJo and I attended a special tour of Howe Caverns with Rich Nethaway as the guide. The promotional information is listed below.
There are only two true keepers of the history and stories of Howe Caverns: the cave walls and Rich Nethaway. In 1969, at the age of 16, Rich began his vocation as a tour guide. His career at Howe Caverns has spanned five decades; making him the longest term employee in Howe Caverns' history! His deep institutional knowledge of our cave's history is positively unparalleled. On Sunday, November 21, 2021, it is with great pleasure and pride that we present the opportunity for guests to take a trip back in time and to enjoy a special edition presentation of the Traditional Cave Tour. Join Rich, in our Main Lodge, as he talks about some general local history and the evolution of our property over the years. Guests will then descend into the cave to take a full Traditional tour. The journey will wind through limestone corridors, cavernous galleries, under massive boulders, and will include a short boat ride on our underground lake, as you learn about Mother Nature's handiwork; carved over countless millennia. During your tour, Rich will share little known historical facts, interesting geological information, point out formations not seen on our current traditional tour, and share anecdotes from the cave. After the tour, you are invited to a short Q & A session with Rich in the Café dining room where light refreshments will be served.Do not miss this special and unique opportunity. It is the ultimate historical experience that only Rich can offer.
–The cave is 52°F year round. A jacket or sweatshirt is recommended.
-The cave tour consists of a 1.25 mile walk with a 0.25 mile boat ride. There are 139 stairs up & down throughout the cave.
-Must be age 16 or older to attend.
-Program duration will be approximately 3 hours.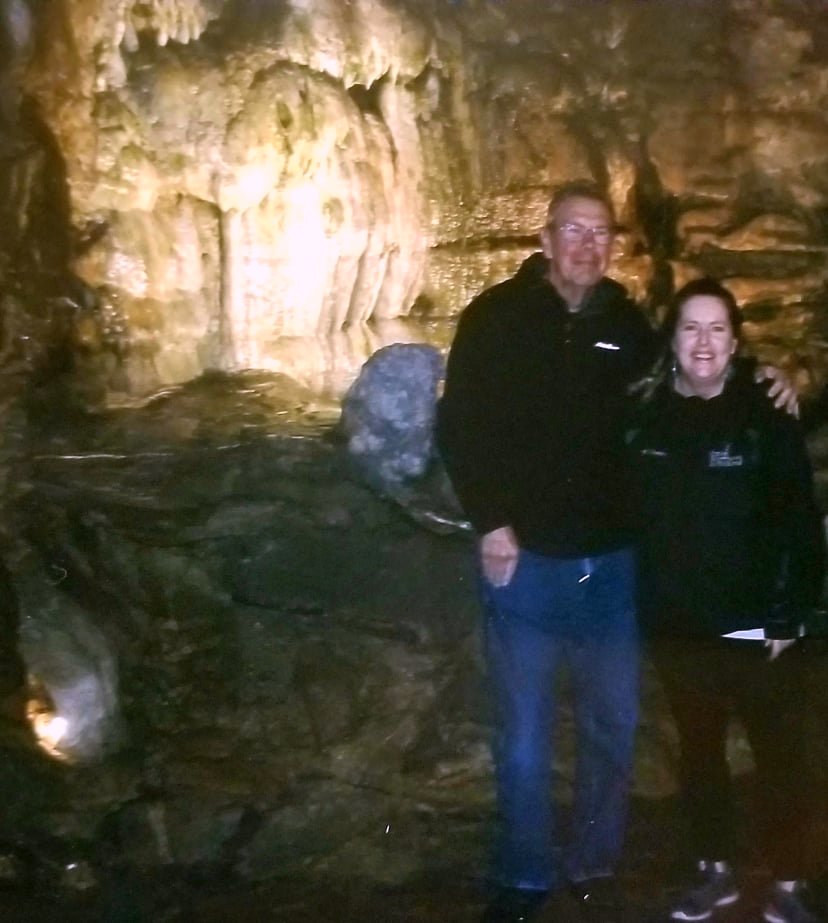 Sunday I went on the Rich Nethaway caverns tour. There were 12, including 6 staff. rich talked about all the changes to the buildings and then we toured the cave. Rich segregated formations into primary, secondary and tertiary groups. He identified formations from all 3 levels along with relevant history ( flights, floods, events). I enjoyed being in the cave again. – it was a nice way to spend 3+ hours.