Black Creek is a tributary of the West Canada Creek which  flows into the south eastern side of Hinckley Reservoir.  We launch where Black Creek crosses Rt. 8 and then paddle downstream roughly 8-10 miles to Grant.  Black Creek is a favorite early spring day trip we visited in 2002, 2012, 2015, 2016 and 2021.  It is close, flat water, with lots of birds and early skunk cabbage.  It can be tailored into a trip ranging from 2-4 hours.
From the intersection of Routes 8 & 28 in Poland the launch site is approximately 7.5 miles on Rt. 8; at the intersections of Route 8, Black Creek and Fisher Road. The GPS coordinates of the launch site are N 43º 17.473′ and W 074º 58.865′  and ending in Grant (43.31727858696287 -75.03872394561769)
From Grant take Pardeeville Road east. At roughly 1 mile note the intersection of Black Creek Road and its bridge over Black Creek as a possible take out site. Continuing on Pardeeville Road for another 1.4 miles bear left on Sunset Lodge Road.  Sunset Lodge Road becomes Fisher Road which crosses over Black Creek and continues to its intersection with Route 8.  The launch site is located just south of the intersection with parking in the gravel lot.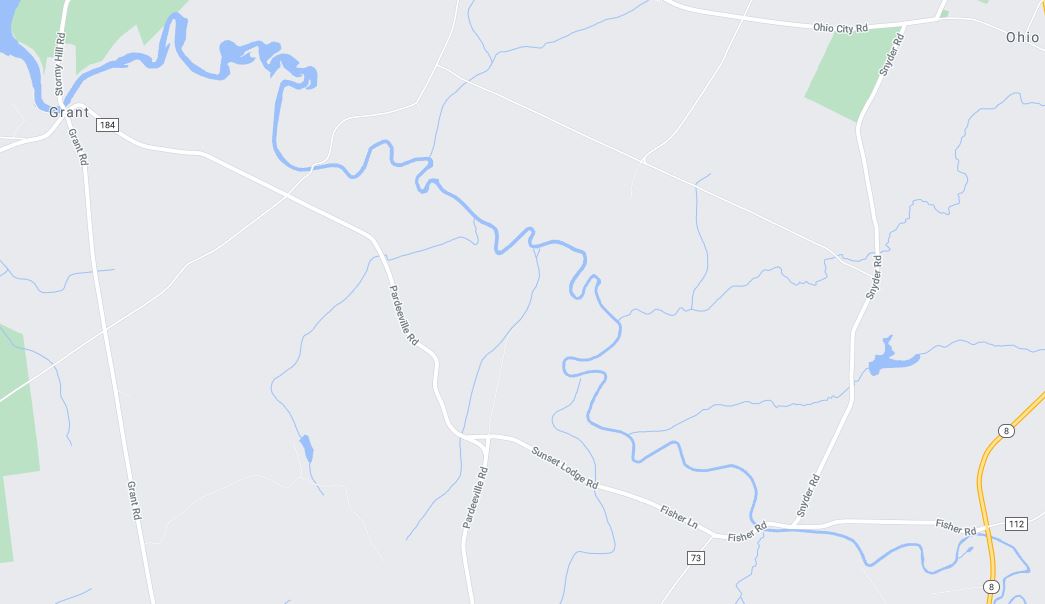 Most years we take an early April canoe trip on Black Creek and see lots of birds and skunk cabbage; it is a beautiful stream.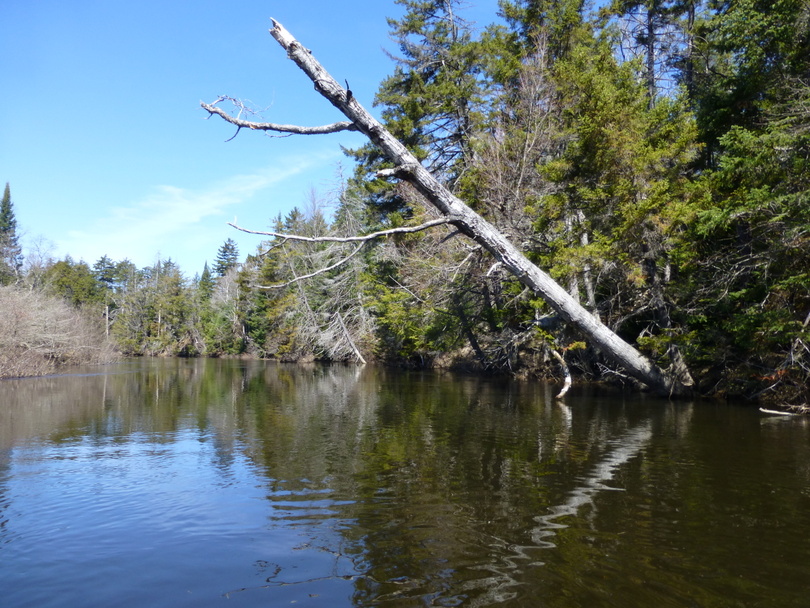 The buttress for the old Shawangunk Road/Railroad is separating from the bank more and more every year.  We used to rely on this as our spot to pull out for a snack and stretch our legs.  Now it looks ready to topple into the stream.  The usually copious amounts of skunk cabbage were just emerging from the ground.
On one of our early trips on the stream we were out of the cool breeze, but wore gloves because the water was still cold.  We saw small snow banks alongside the stream.  Kathryn found a nice place for us to land, sit in the sun, out of the wind and enjoy our lunch.
It took us 1 hour from departure to being on the water.  We paddled for 2 hours with a small break and exited at bridge on Black Creek road.  There were branches underwater at the take-out and it was a little slippery, but it cut off the last 45-60 minutes of paddling into Grant.
Below the confluence of Black Creek emptying into Hinckley Reservoir.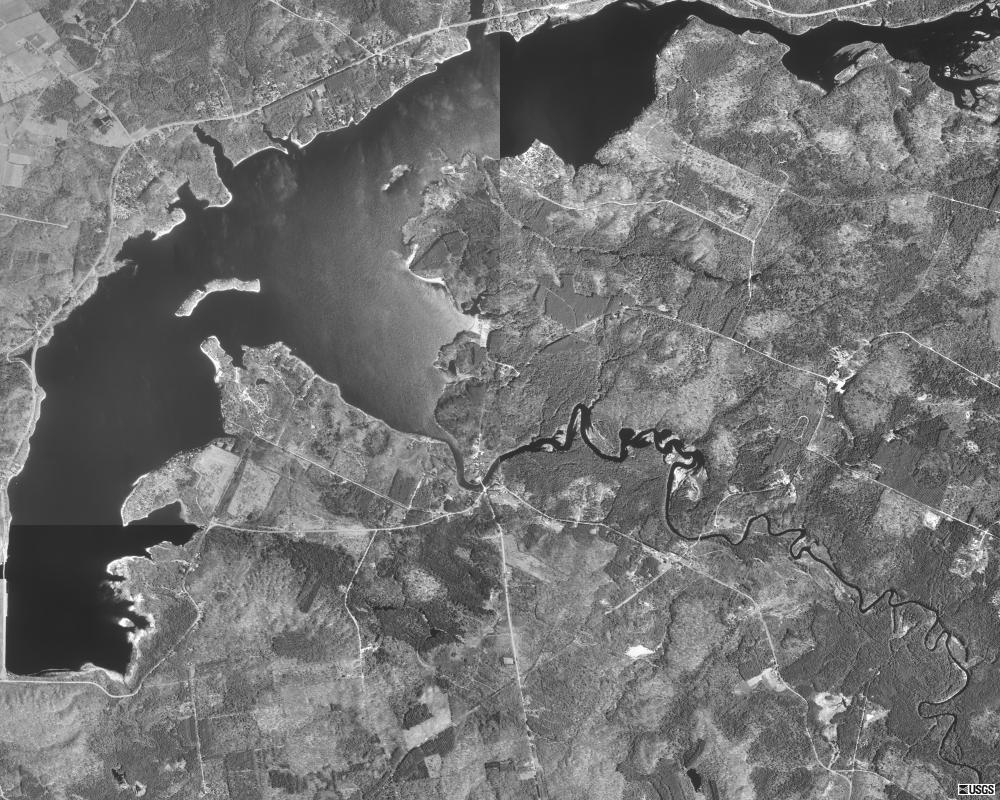 Black Creek and Route 8