Eric's AAU team, Rome Select, played in a weekend tournament, King of the Hill, in Oneonta winning their three play-in games and the championship.
Saturday 4:45pm vs. The Fleet @Oneonta Middle School Court 4  Rome Select won 59-42
Saturday 6:55pm vs. WV Barons Zaleski@ Oneonta Middle School Court 4 Rome Select won 52-35
Sunday 8:30am vs. Midstate Wolfpack @Unadilla valley high school Court 5 Rome Select won 45-4
Championship game Sunday is winner of pool A (Cortland) vs. Winner of pool B (Rome Select) 3:05pm@ Oneonta Middle School court 4 Rome Select won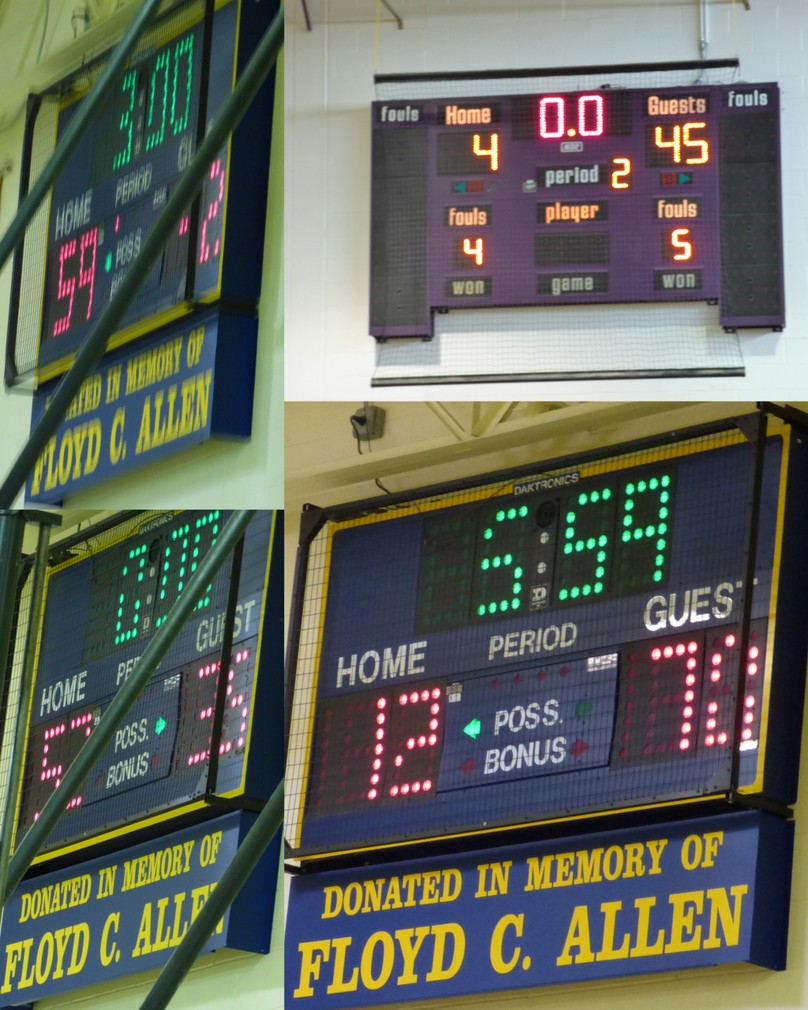 Eric played good defense, making a couple of steals; he rebounded well.  His scoring is limited.  He had one nice pick and pop and a couple of opportunities in the lane, but this is one area he is working to improve.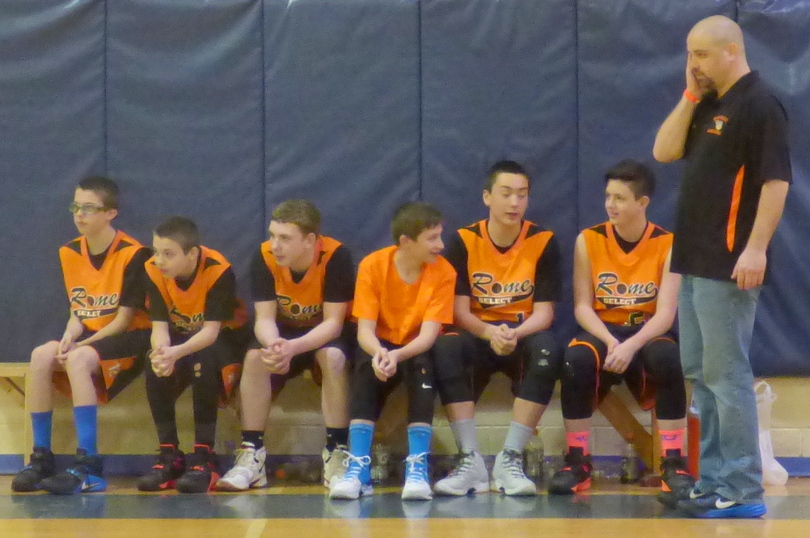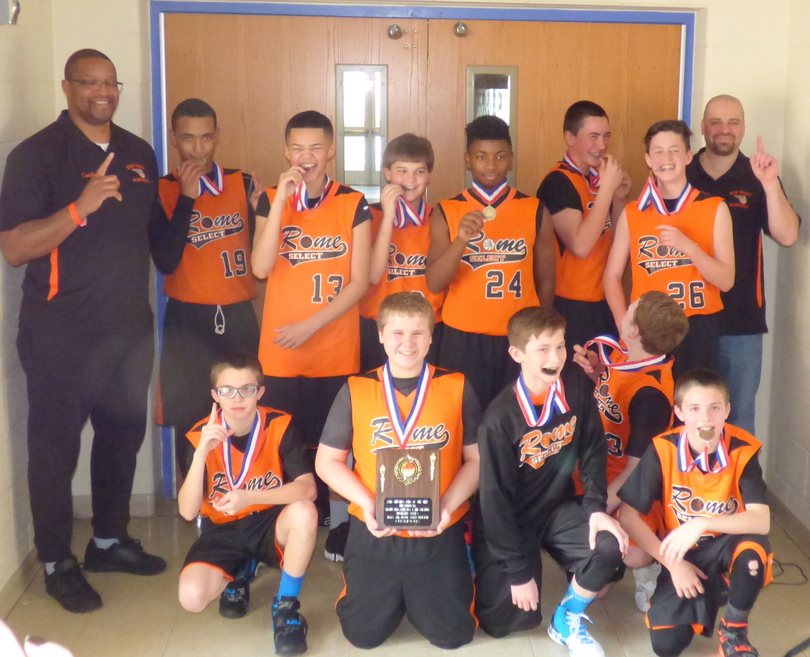 Front: Dale Lisowski, Dan Fitzgerald, Landon Miller, Shane Moorehead, Drew Lisowski
Back: Coach Rondell Williams, Pedro Tuff, Ke'Andre Williams, Dylan Ernst, Jeremiah Bartholomew, Manuel Salas, Eric Muller, Coach Joe Lisowski