Friday Kathryn was volunteering at pre-school when they visited a pumpkin farm. The class rode a hay wagon out to the fields where each student got a free pumpkin (whatever they could carry) and Indian Corn.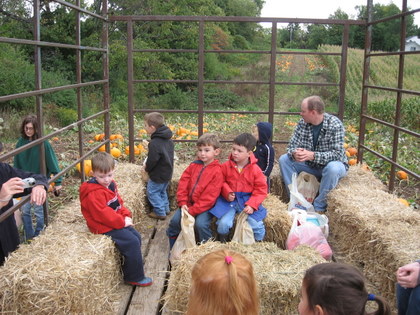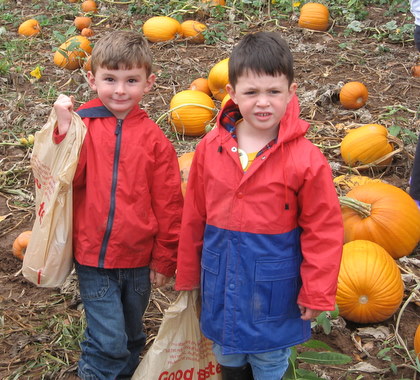 Later they went through a hay bale maze the farmer had set up.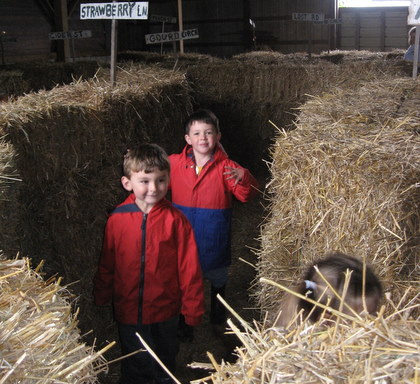 The class poses for a group shot.
A good time was had by all.