Today we worked at making a short, new, trail through our 40 acre woods. We wanted to be able to walk along the stream bed as it offers a great place to explore and discover. The stream bed was clogged with limbs from past logging and old junk. We found old metal cans, buckets, glass, and 3-4 tires.
While we cut limbs to make a path alongside the south side of the stream Eric found a large log that made a nice bridge to cross the stream for a branching trail up the hill. Crossing the log we found the largest group of trillium I have ever seen. We counted nearly 20 separate purple trillium in this patch.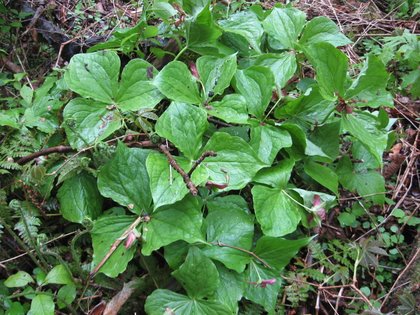 In adjoining areas we saw a half dozen Jack-in-The-Pulpit plants.