Take a quick walk with me and see some plants we have been monitoring this year. Our pear trees look promising. We have three trees and I plan on planting a couple more. I gave up on apple trees because they required spraying, but the pear trees are low maintenance.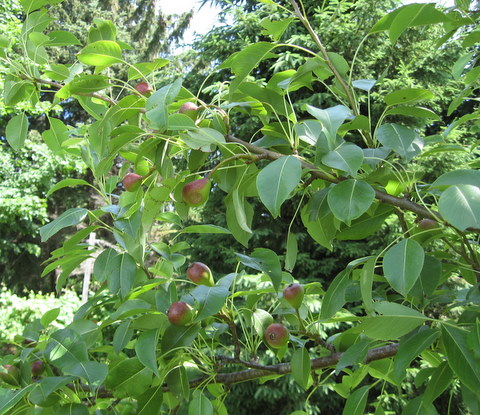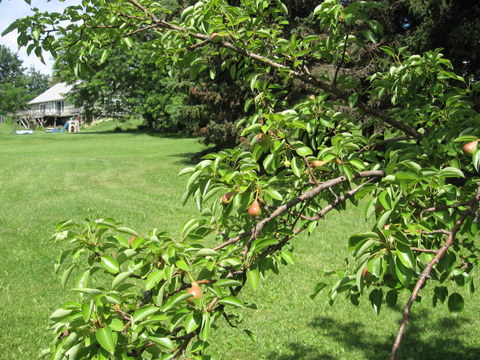 A couple years ago we had a bumper crop of concord grapes. The grapes need to be moved because the trees around them have grown so much they are shading the grapes, but that is a project for this fall. For now they are doing what they are supposed to – making grapes. The concord grapes come out late (to avoid frost) and mature late (I picked our bumper crop the last weekend in October).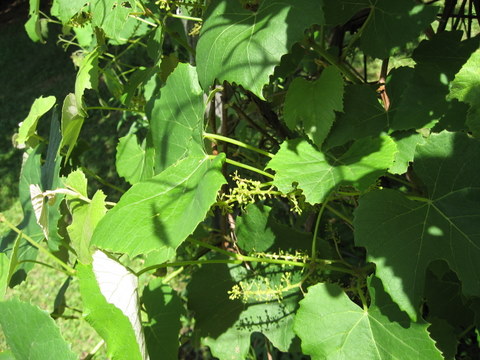 For my birthday this year Mom gave me a gift certificate to Miller Nurseries which I used to purchase some new grape vines – table or eating grapes this time. They got planted out in the full sunshine and are awaiting a trellis to climb – another project.
Kathryn planted three different types of clematis next to the deck. The tallest one scales the lattice to the top and has deep purple blossoms. Here are some flower growing tips for you in case you want to have a garden.
The lower clematis are along the stairway up to the deck and are showing pink and red flowers.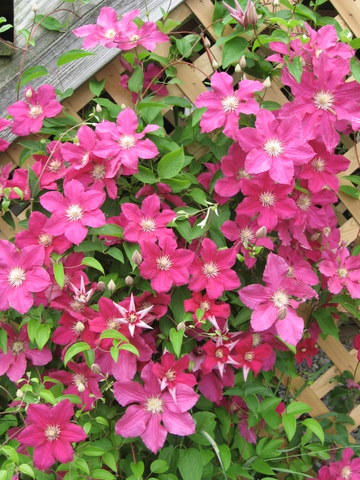 My bee balm has come from a variety of sources including my mom, my aunt Marie and The Garden Factory. It is just starting to blossom and is attracting hummingbirds.