Eric was asked to be a ringbearer for Jennifer's wedding; a task he gladly performed since Jennifer is his best buddy. He looked pretty dapper in his tux.
After the ceremony the entire wedding party posed.
There were more pictures at Hotel Utica.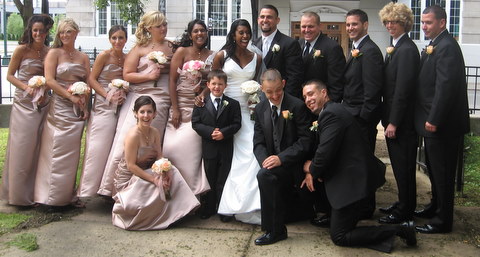 Eric getting posed with Best Man, Tim, Mike's brother, Jennifer's sister Molly, Jennifer and Mike.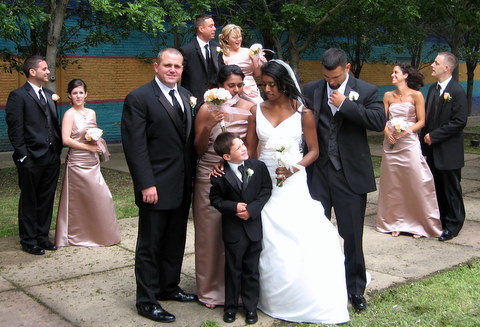 Eric and Kathryn cruised around Hotel Utica waiting for dinner & dancing to begin.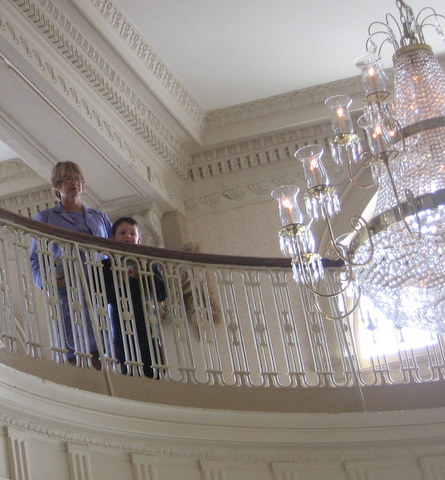 Jennifer and Mike cutting the cake.
Eric dancing with Kathryn.