Friday I got my Volvo inspected and the snow tires mounted.  We picked up our beef and had a soccer game on Friday evening.
Saturday we took Eric and Trevor to the HP Mayfaire where they got their faces painted and threatened everyone as Death and Dirth.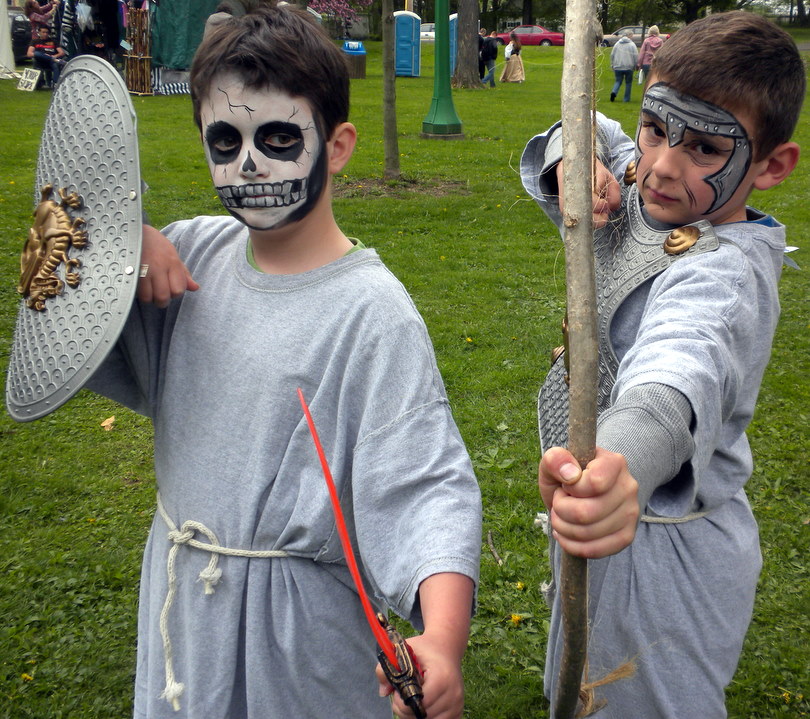 Late that afternoon as the boys played outdoors in a light drizzle the face paint smeared and ran.