The two undefeated HP 3rd-4th grade boys basketball teams played one another on Saturday AM with HP Gold winning 24-13.  HP Purple had a decided advantage in size which they exploited rebounding to yield more team shots, but HP Gold had better team speed, played excellent defense and were able to generate offense without resorted to many called plays. Eric scored the 1st basket and had six points in all.  He did a real good job defensively having to guard Logan, David, Scottie and Shane.  Scottie was a very skilled wing and point guard; Shane is a strong and rugged post player. The 1st period ended in a 2-2 tie, HP Gold managed a small 4-2 lead and then broke the game open playing excellent defense. Below Jack sets a pick on Marquis as Trevor breaks up the lane for a pass from Luke.
Eric guarding Shane.
Eric guards Scottie as point guard in the 4th quarter.
Eric in bounds the ball against Scottie's defense.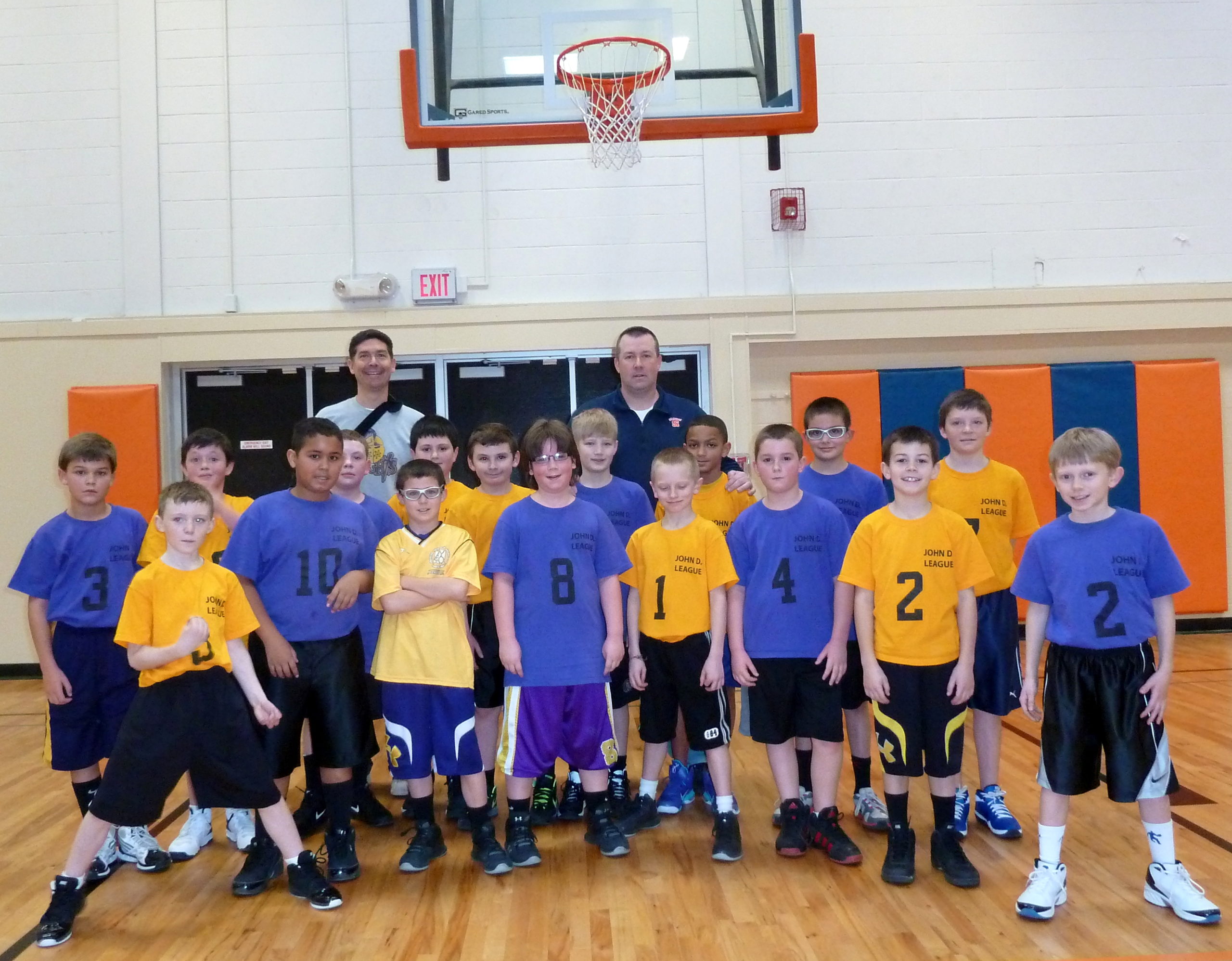 The two teams posed for a combined after game photo.  First row: Jack, Marquis, Luke, Logan, Daniel, Scottie, Caleb and Richard.  Second row: Dylan, Eric, Shane, Michael, Trevor, David, DeVante, James and Sawyer. Third row: Coach Matt and Coach Pat.