The 3rd and 4th Grade held a track meet.  Eric competed in the 55 meter run.  Eric competed in a heat vs James, Dylan, and unknown and Jonathon.
Eric and James were side by side the entire race.  Eric told me he was afraid his sneaker was going to come off.  In this picture it looks rather loosely tied.   In fact, in several races kids lost one or more sneakers during their run.
After their event the kids headed over to the drink tent for water and socializing.  Eric's buddy, Jack, had a tough time in his mile run and couldn't finish.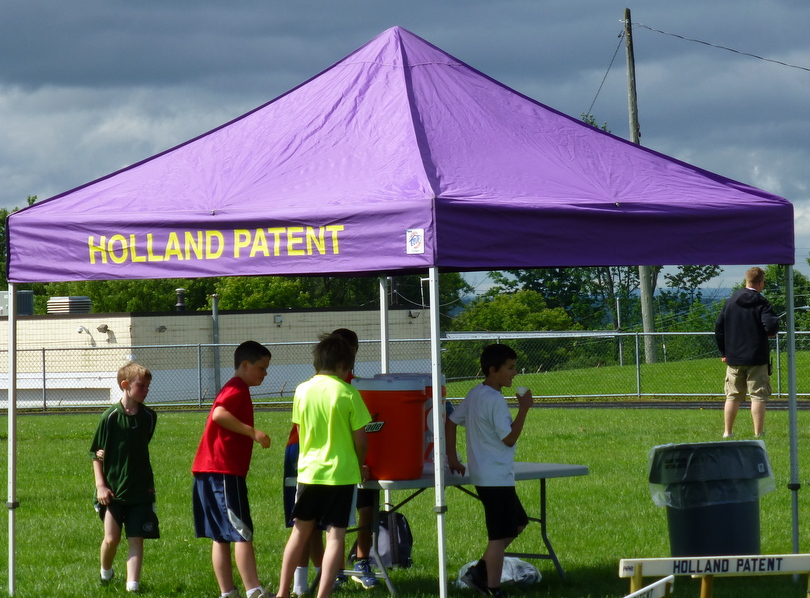 The kids had a lot of fun in the bleachers cheering for their friends.  It was a raucous group.