Friday afternoon HPE held their Moving Up ceremony for the 5th graders leaving HP Elementary and graduating to the 6th grade / Middle School.
Eric received recognition for achieving the President's Physical Fitness award.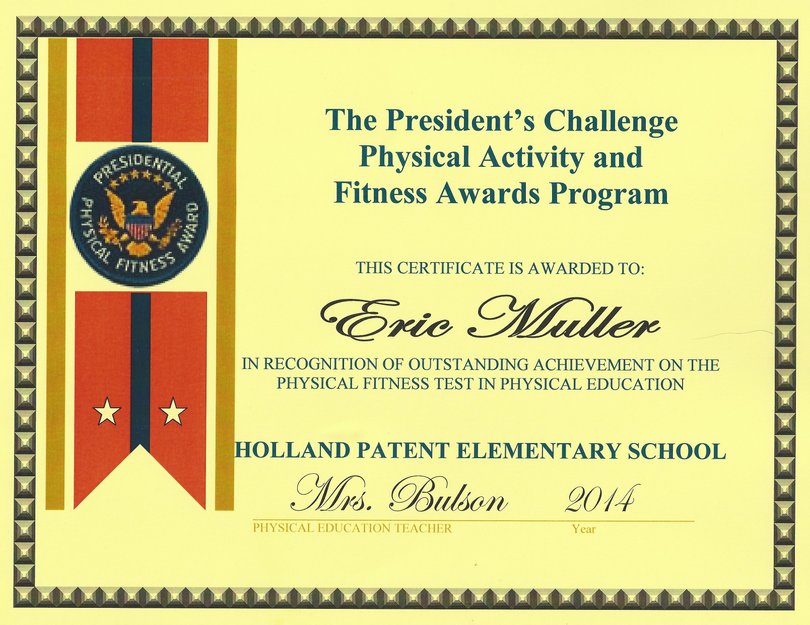 Eric had a singing part in "I am a small part of the world."  Starting with 6 singers, then 12, then the entire 5th grade.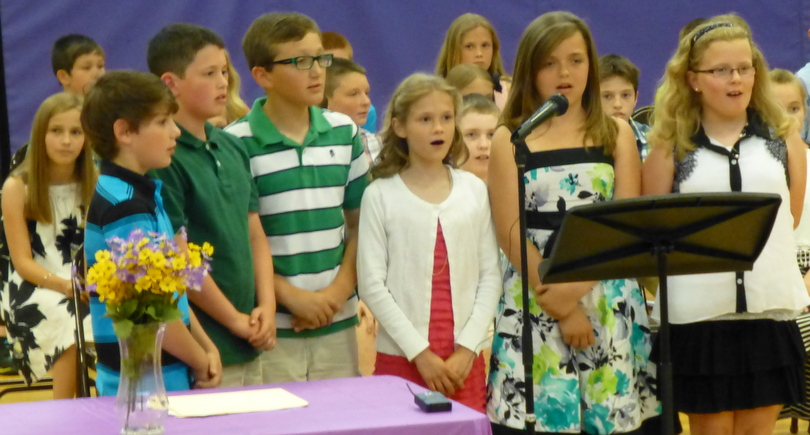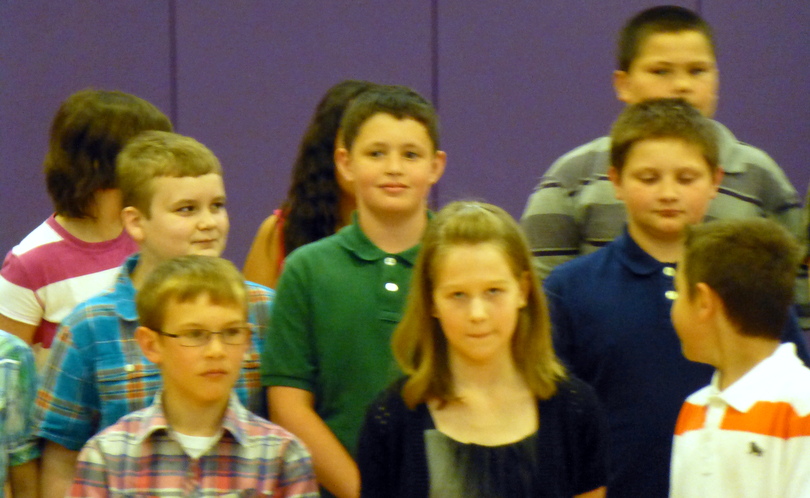 Kathryn, Eric and Jen.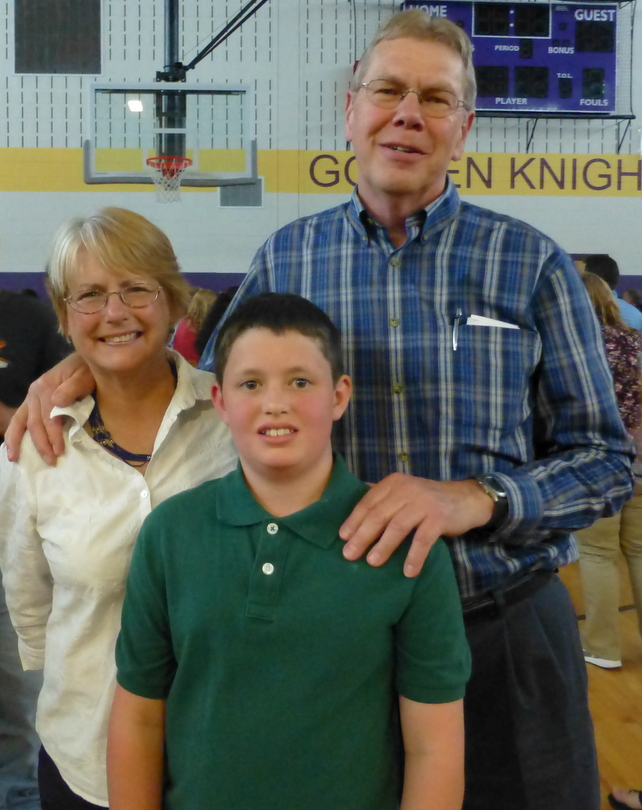 Good job.  We are all proud of Eric's performance K-5.  We gave Eric a Rubik's cube and a trampoline as graduation presents.  We got it mostly assembled on Friday evening.  We still have to stitch the bottom of the safety netting to trampoline, but it was secure enough for some test jumping.