Almost 1,000 people participated in the third annual Daniel Barden Highland Mudfest in Deansboro Saturday, April 25, 2015.  Kathryn, Eric and Stone ran the Daniel Barden Highlands Mudfest, this being the 3rd year for Kathryn.  Eric did the kids run the 1st year, but did the whole course this year.  The mudfest takes place at a farm in Deansboro.  This year they had warm water showers.  They make hollow log heaters and everyone starts off nice an clean.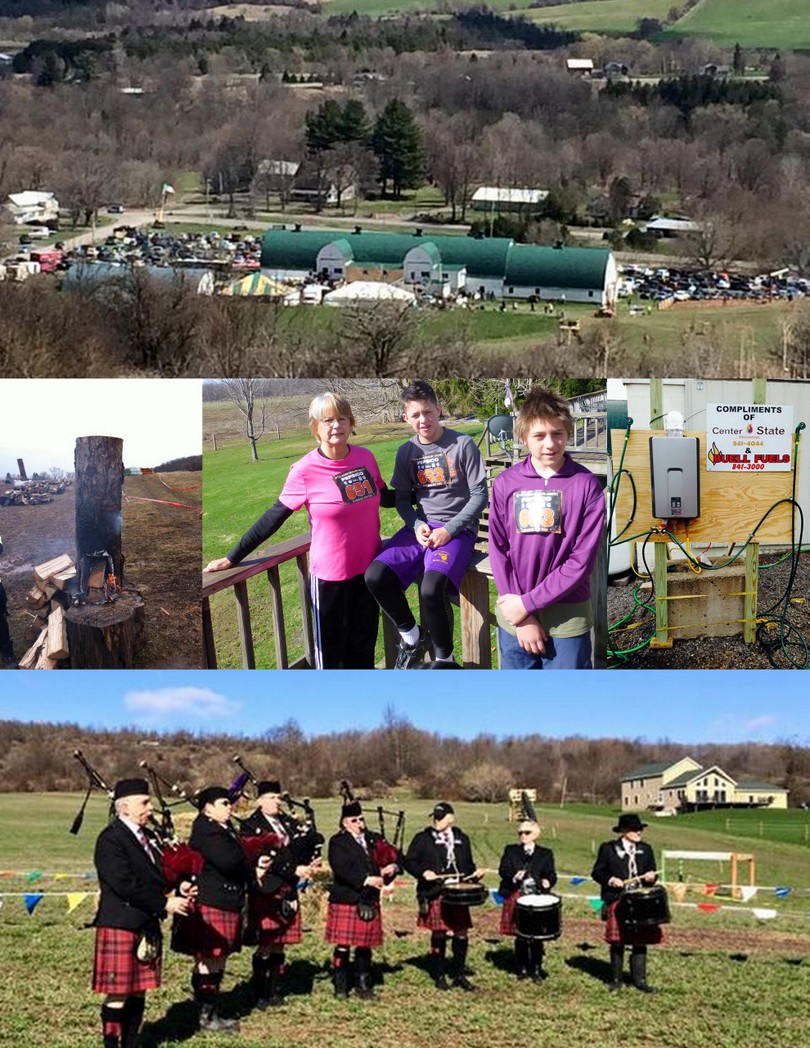 They have a variety of obstacles and Kathryn enjoys the run through their property.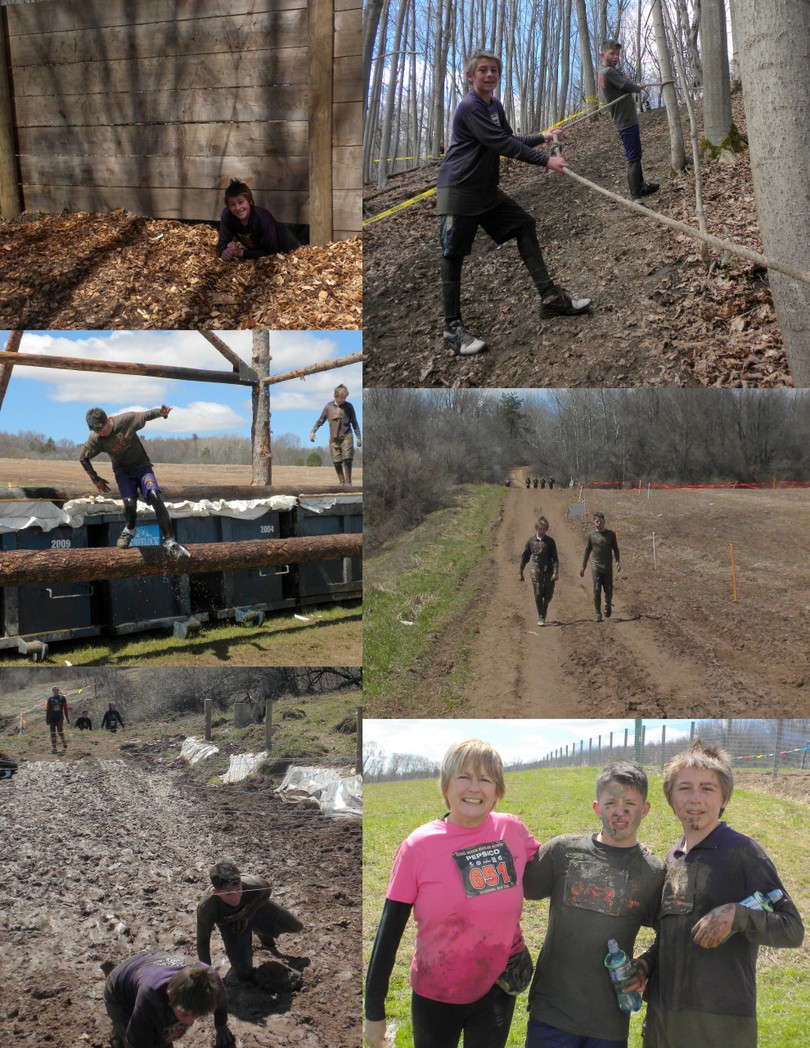 A little muddy at the finish.