Once again we joined our friends Jim and Pam to attend the Stratford Festival. We drove up on Friday (5 hour drive) and attended an evening performance of Moliere's The Hypochondriac.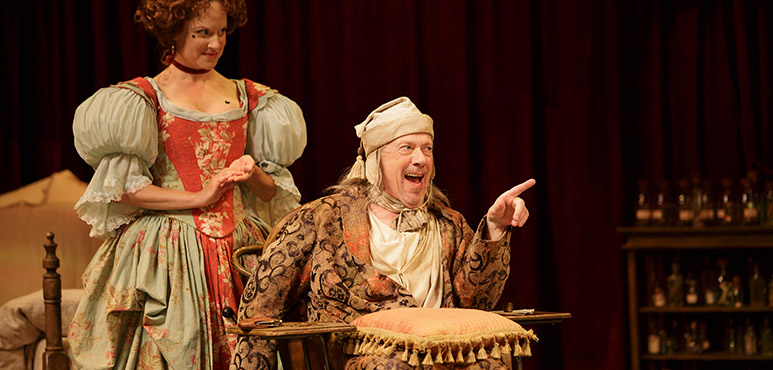 On Saturday we went shopping in the morning; including the local Goodwill Store.  We saw a matinee performance of A Chorus Line.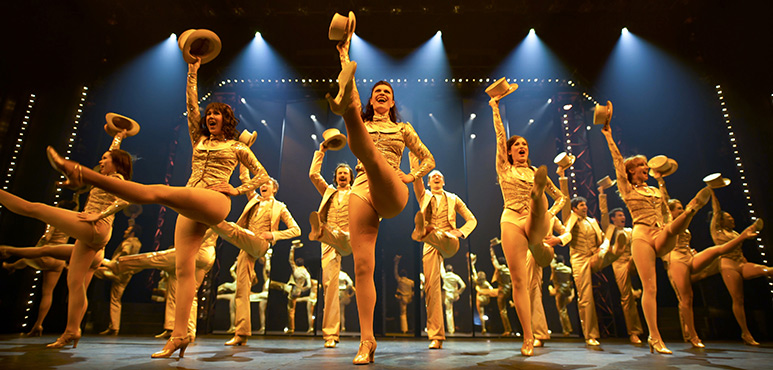 And in the evening we saw a performance of Shakespeare in Love.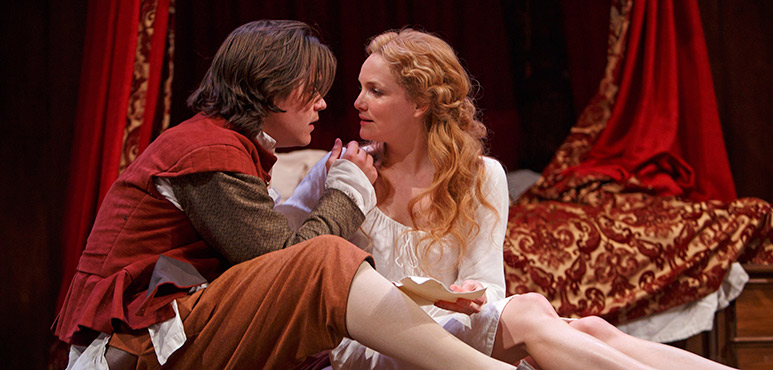 There are three theaters.
Drawing inspiration from the Elizabethan apron stage, the ancient Greek amphitheatres and the Roman arenas, the thrust stage designed by Tanya Moiseiwitsch in 1953 revolutionized the performance of Shakespeare. It comprises a protruding platform, a balcony (now removable), trap-doors, nine acting levels and eight major entrances.Seating surrounds the stage in a semi-circular arc, while two vomitoria, or "voms," run diagonally from the stage into tunnels under the auditorium. The theatre seats well over 1,800 people, yet no spectator is more than 65 feet from the stage.
In 1971, we began leasing premises by the Avon River in Stratford. In 1982, with a new stage designed by Desmond Heeley and seating for 410 people. In 1991 the venue's name was changed from the Third Stage to the Tom Patterson Theatre.
In 2002, we added a fourth venue: the Studio Theatre. Created in what had been the Avon Theatre's scene shop , the Studio contains a smaller, modified version of the Festival Theatre's thrust stage, with a pillared balcony and seating for 260 patrons.
We drove home Sunday morning