Matt & I exchanged emails about our desire to get out for an overnight camping trip.  We settled on Broomstick Lake, about an hour's drive for each of us.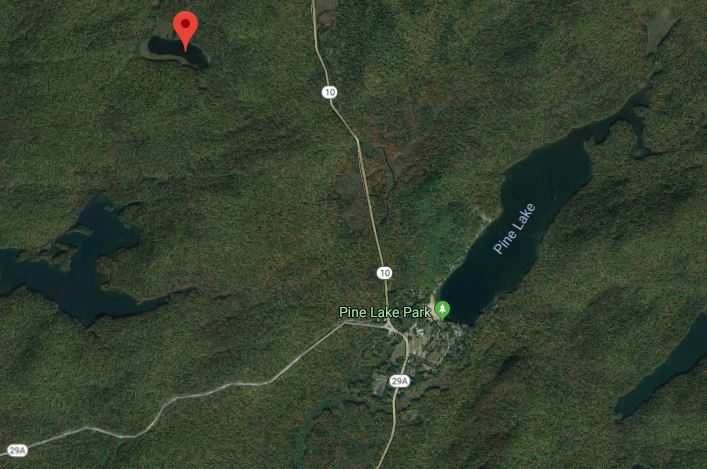 Our initial plan was to meet Saturday afternoon and camp Saturday night, but with no one else joining our trip we discussed the possibility of meeting Friday evening for the short snowshoe hike in.  We met at the trailhead at 5pm, hiked up hill to a level knoll and set up our shelters and gathered wood while it was still light.  I brought my Black Diamond Hilight tent and Matt brought two tarps which he set up using bent over branch.  In the morning he reported there was more a slope to his site than originally assessed.
We managed to find dry standing wood including a two flat chunks of pine that served as a base for our fire and a dead ash that yielded logs approximately 8″ across.  Matt's chain saw was handy for cutting the larger logs.  Our fire lasted for hours.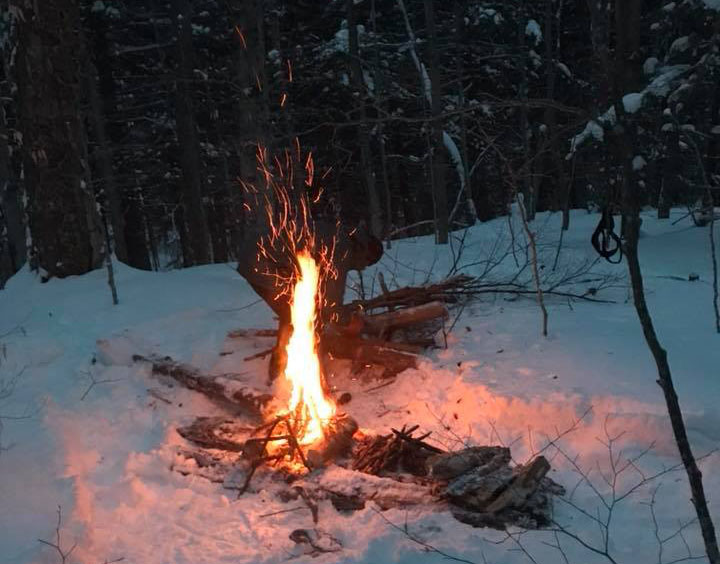 As I got the fire going Matt set up his stove and heated water for our dehydrated meals. The fire, meals and waning light all coalesced around 6:20.  We sat up around the fire and talked until 8pm when we decided on an early turn in time.  We received 2-3″ of snow overnight and I heard it repeatedly slide off the tent during the night.  We were awake a little after 6am, packed up and headed home.  I was back home by 8:30 and had the rest of the weekend.