Skip, Don and I did a day trip on the lower 9 miles of Fish Creek from the Oswego Road Bridge to the Ta-Ga-Soke Campground in Sylvan Beach.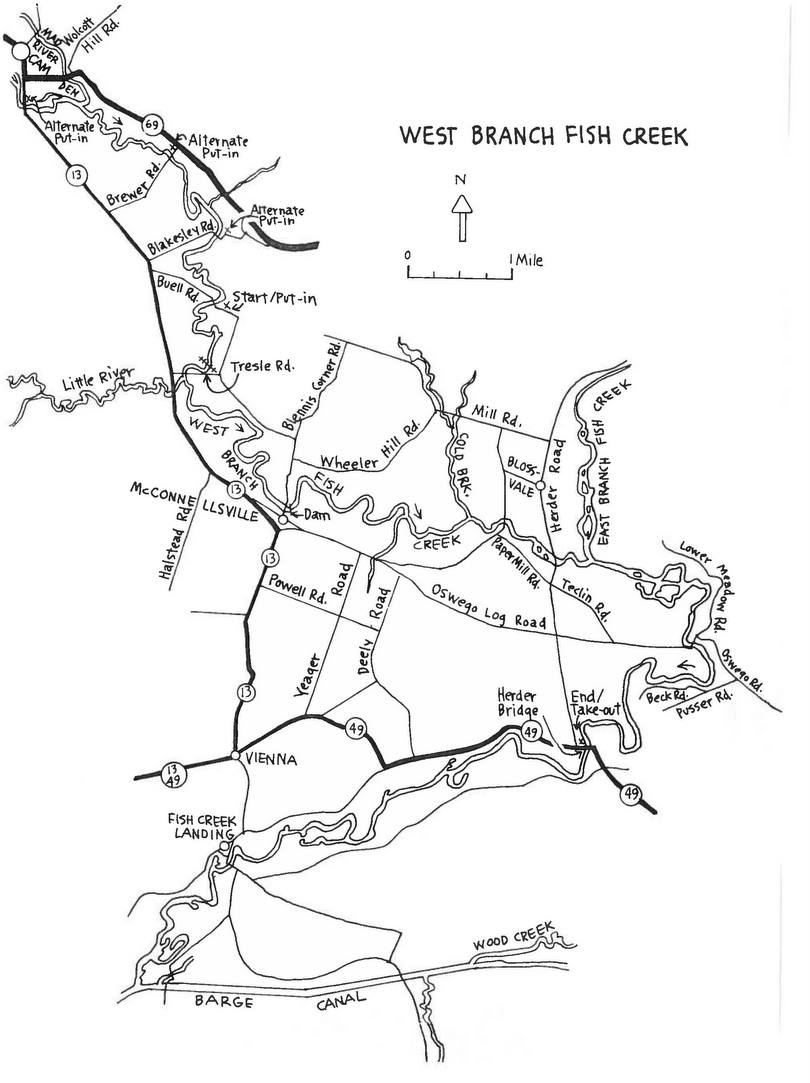 The lower sections of Fish Creek is meandering flat water as evident from the image below.  From the Oswego Road bridge to the Route 49 Bridge was ~4 miles with a few small riffles to pick through and strainers to avoid. It was 5 miles further to the take out in Sylvan Beach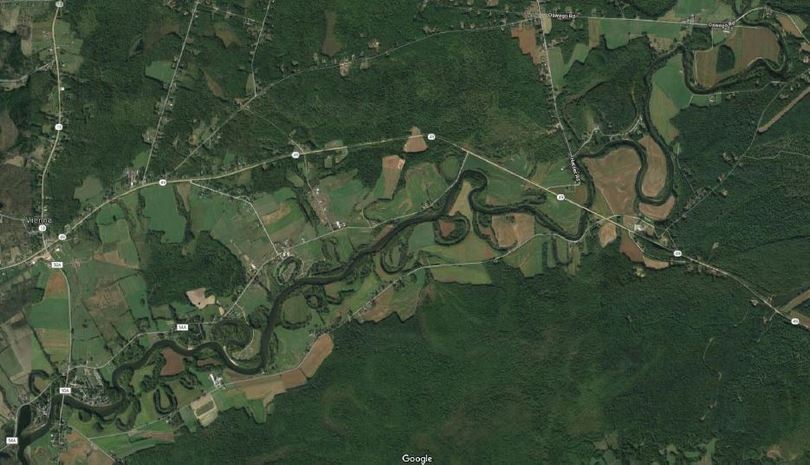 The put-in at Oswego Road bridge has a small parking lot – mainly for local fishing access.  It is a short portage cutting the corner of a corn field and a small steep bank that leads to a launch site.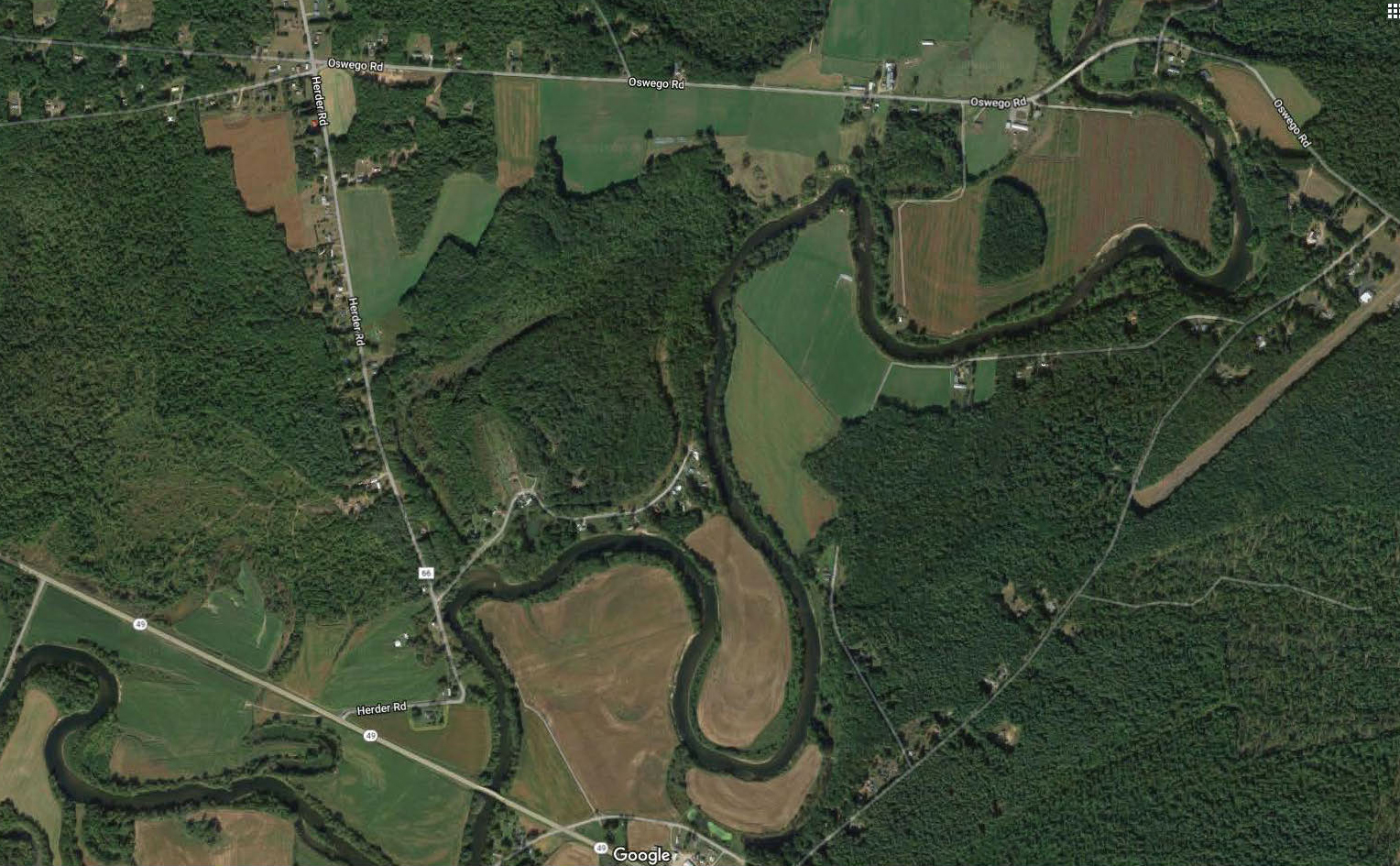 Most of the section from Oswego Rd to Rt 49 bridge is a winding channel surrounded by high dirt banks and lined by eroded trees – forming strainers.  We probably saw half dozen trees broken off into the creek from the thunderstorm the prior night. The high water levels resulting from spring run-off and ice jam flooding is evident throughout.  Due to the dirt banks there weren't many places to pull out, shade up and stretch our legs. It took us a little over an hour to paddle to the Route 49 bridge where one could hydrate, snack and stretch.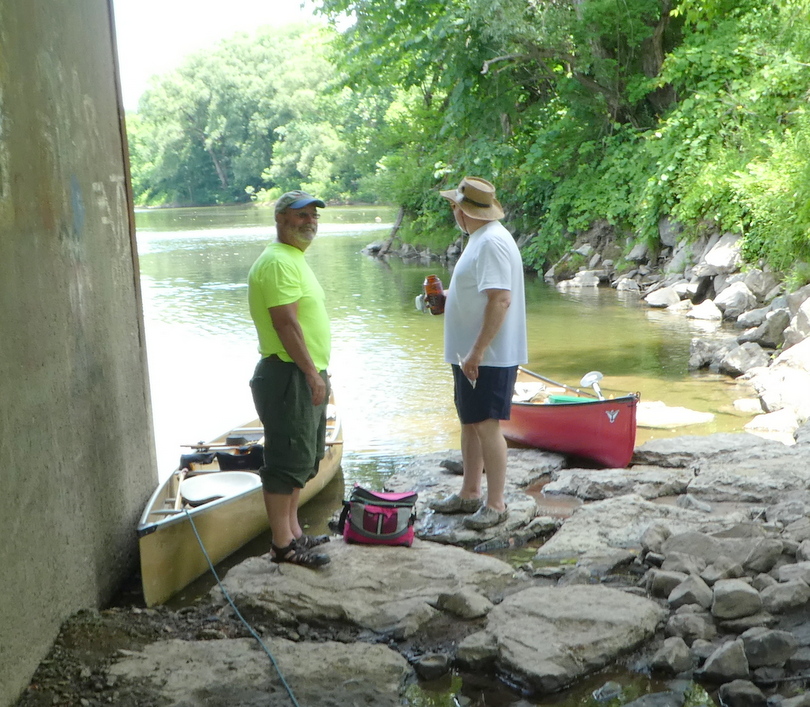 We were paddling a fiberglass Wenonah Jensen 18 and a solo Nova Craft Trapper.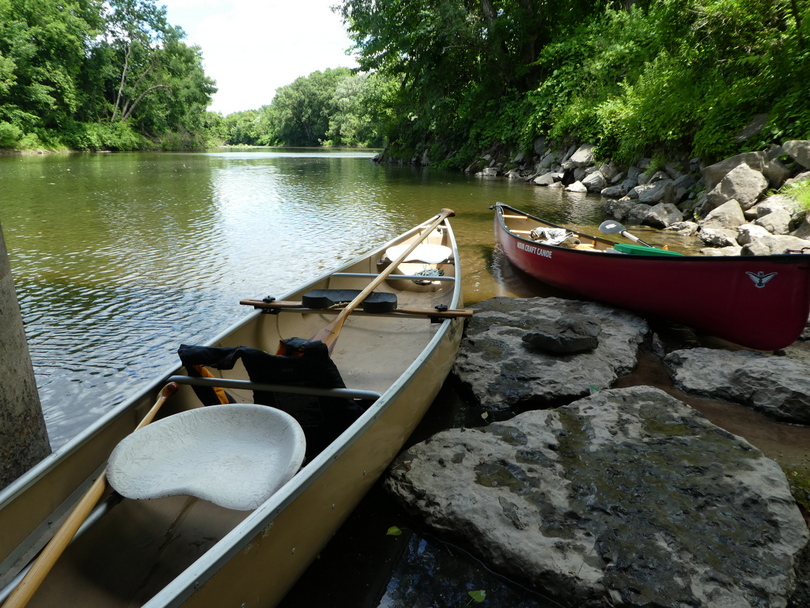 The lower section of Fish Creek from the Route 49 bridge to the take-out was broad, flat and subject to wind.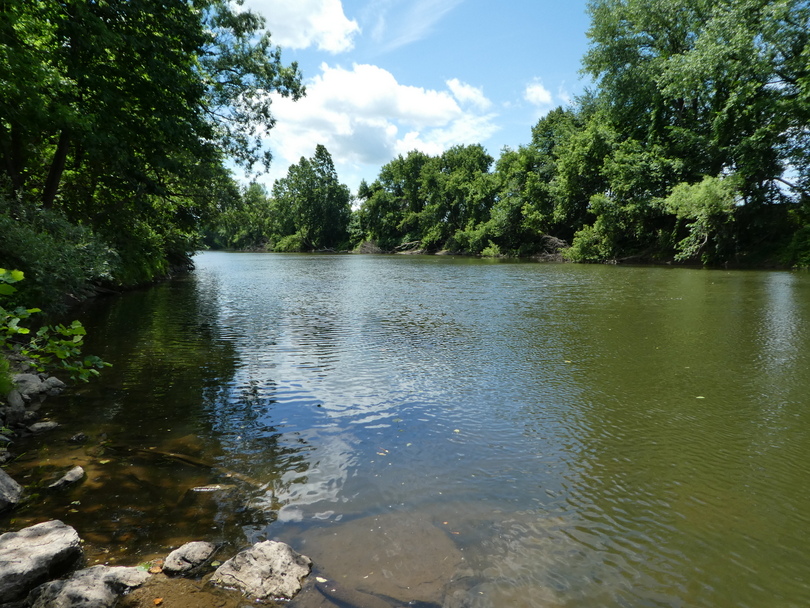 We wanted to avoid Sylvan Beach and the boat traffic leading to Oneida Lake so we scouted potential take out sites near the Ta-Ga-Soke Campground.  The campground manager gave us permission to leave a shuttle vehicle at their driving range and use the adjoining hay field for our take-out.  Getting from creek level to the field required a scramble up a 12 foot dirt bank, but there weren't a lot of options.