Our volleyball team finally got to meet face-to-face, seconds before we went on the court. We won a couple games, lost a few, worked a couple matches and overall had a loft of fun. We have some good talent on the team and we will get better as we get to know each other. The weather is cooler than expected and it rained all day yesterday but in our down time I have been able to swim laps, play pickleball, and soak in the hot tub – this complex is well equipped – and run a little. Two more early matches today!
We lost to a couple of the top ranked teams yesterday BUT the games were competitive. Even took team ranked 2nd (maybe 3rd, I lost track) to a final score of 24-26. Almost had them. Looks like I may miss tomorrow's track event, which I am really bummed about but it is same time as final match in pool play (which will determine who we go against in bracket play). Day off today so heading out to Zion with Deborah Hansen and teammate Mary.
Did well in the 1500 m. Felt bad I had to give up a volleyball game to get to the track event, but taking Gold helped me feel better. Got a silver in the 100 m and bronze in 400m. My times were pretty good. Then we threw together 4 strangers for an exhibition relay race which was SO much FUN. Deborah and Sandy were my cheer squad. It was A Really Good Day.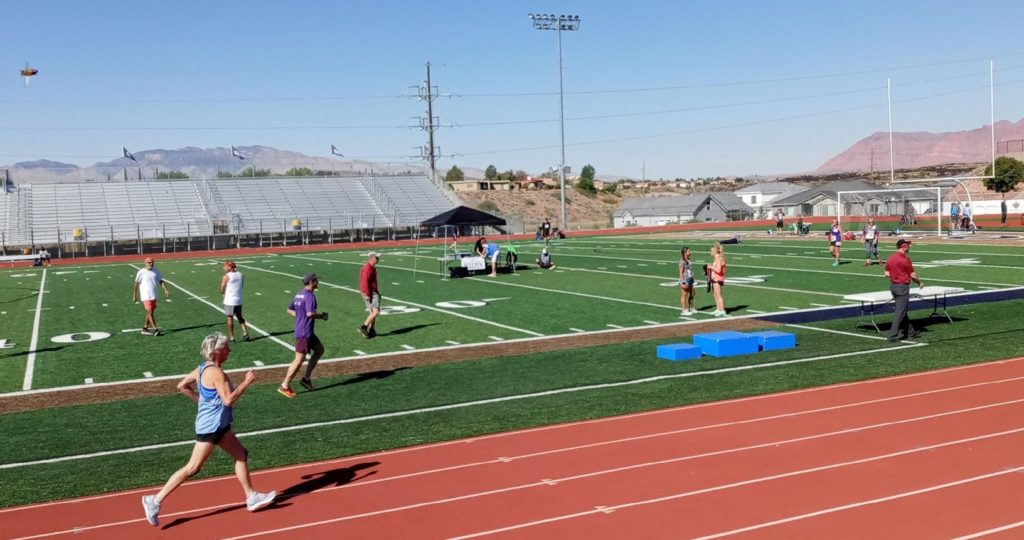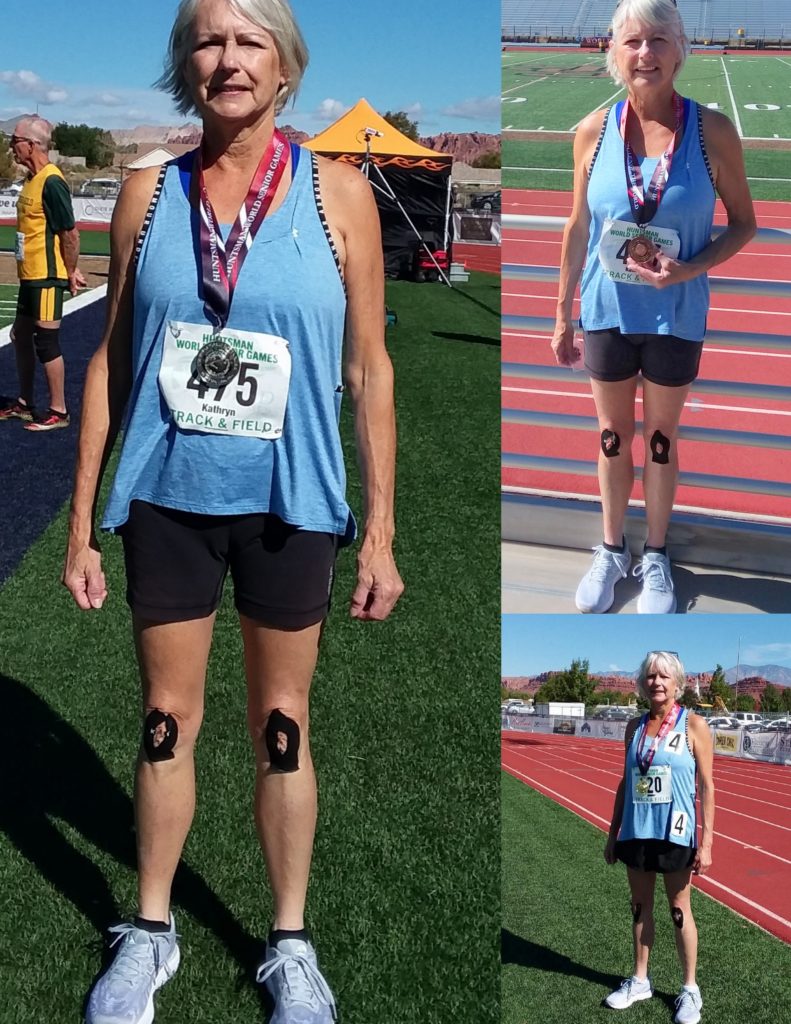 My competitions finished, Deborah Hansen and I went back to Zion National Park for a nice hike on the Emerald Pools trail and a short horse ride.