Saturday I spent a couple hours shovelling snow around the deck, mailbox, oil tank access and paths for the dog to access the lawn. Kathryn took Eric grocery shopping and got Billy, Billie Jo and Dakota for Dakota's year 2 birthday celebration. Below Dakota debates what to do with her candle.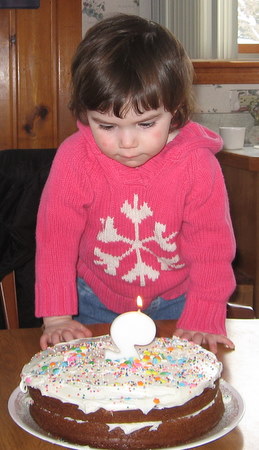 Eric and Dakota work at puzzles on Dakota's new play table.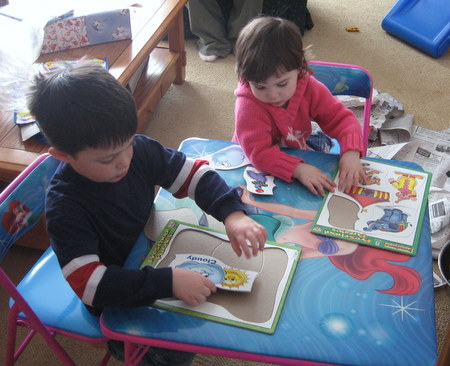 Saturday evening we went to Brad Bennett's 50th birthday party and caught up with a number of people we hadn't seen in a while. Sunday Kathryn and I went to the SU vs. Saint John's basketball game (SU 76-74).