We are expecting 15 for Thanksgiving with several kids. We spent much of the weekend moving furniture, picking up, creating play spaces and cleaning. But all work and no play is no fun, so Sunday afternoon we took a short walk, sat in the sun and enjoyed being outside.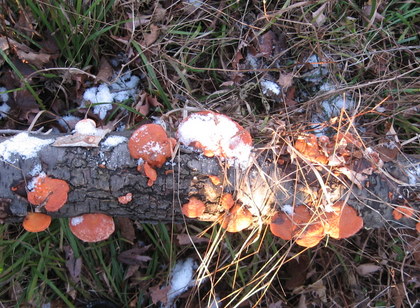 A tree branch with interesting orange fungus and snow topping.
Eric enjoys a fruit roll-up treat during our break.
Kathryn and Trey enjoy some face time during our break.
Trey is a frame-filler.