Eric attended Little Acorn Pre-school for two years: Tuesday and Thursday mornings as a 3 year and Monday, Wednesday and Friday mornings as a 4 year old. Friday we attended his graduation ceremony. The ceremony consisted of a procession followed by pledge of allegiance and some favorite songs.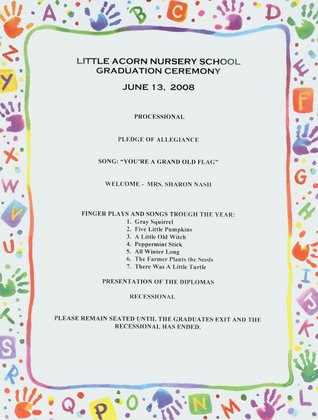 Each student received there individual diploma presentation. from Mrs. Nash.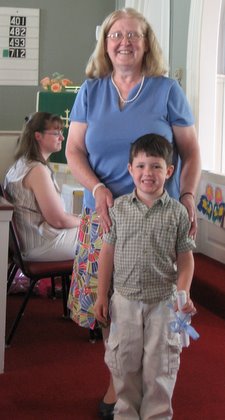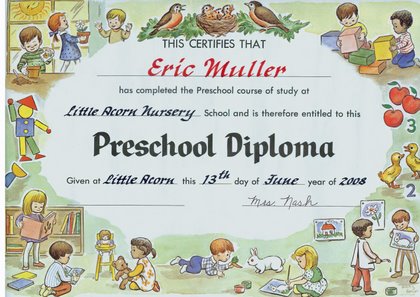 Following the ceremony there was cake and lemonade. Below Eric and best buddy Trevor celebrate their achievement.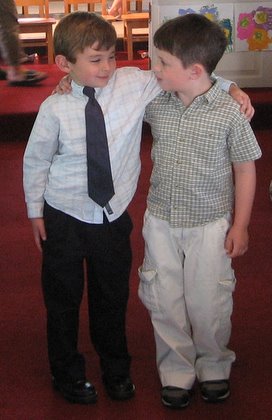 All in all a very successful day!