Arlene and Bob held a July 4th party / Karen's sixtieth birthday party. We had good food, good company and a good time. The back porch served as a pre-meal staging area.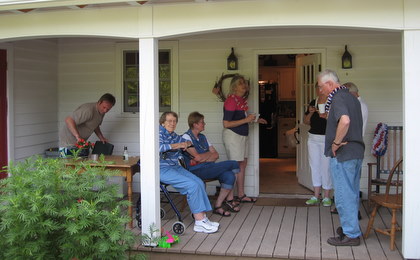 The youngsters found appropriate attire and were busy through out the night ensuring our defense.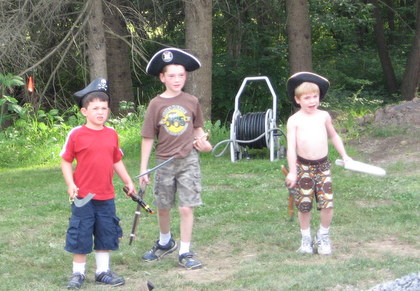 The multi tattoo-ed Martha absconded Karen's birthday hat.
More folks gathering around the grill.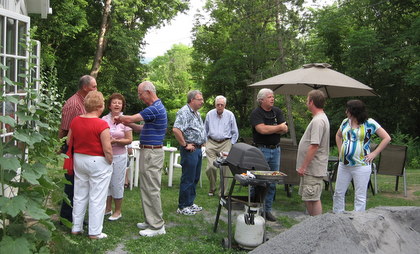 Linda looks on disbelievingly at Robert's story.
Mom & Marie share good food and conversation.
Bob was also taking pictures everywhere.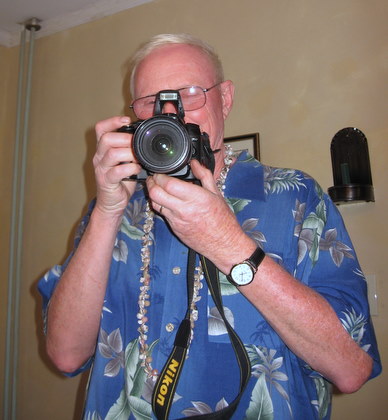 Robert, Karen, Jim, Barbara and Jeanne.