After the aluminum siding and clapboard were removed from the house it got wrapped in Tyvek building wrap; covering the fiber based Homosot and the holes where we had insulation blown in during 1982.
The east wall of the foundation was dug out and parged then tarred for waterproofing.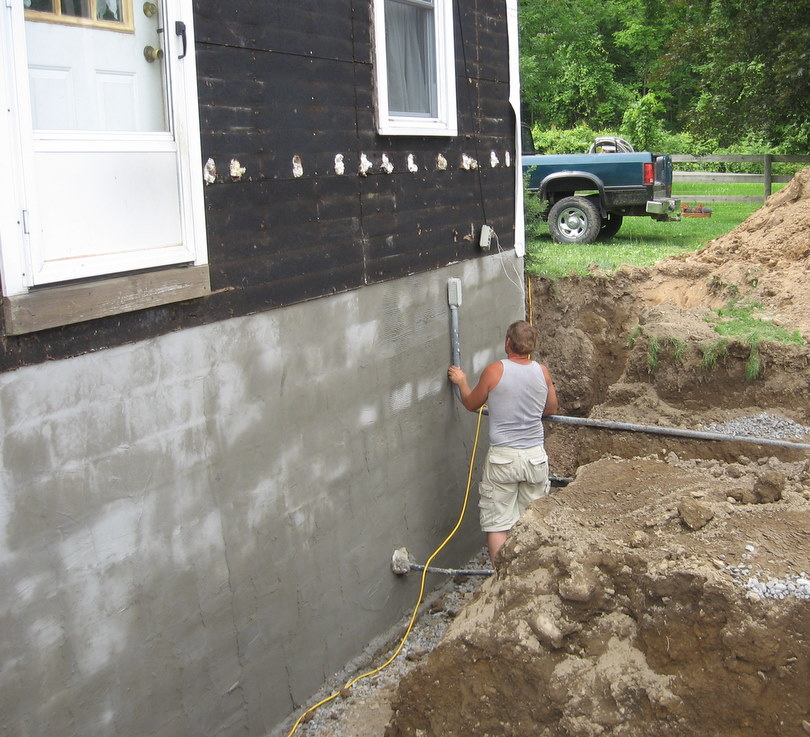 The footings have been dug and forms built for the concrete to be poured.