I moved our camping gear out of the upstairs rec room into the new room over the garage.  I got my shelving and racks up to accommodate camping equipment like stove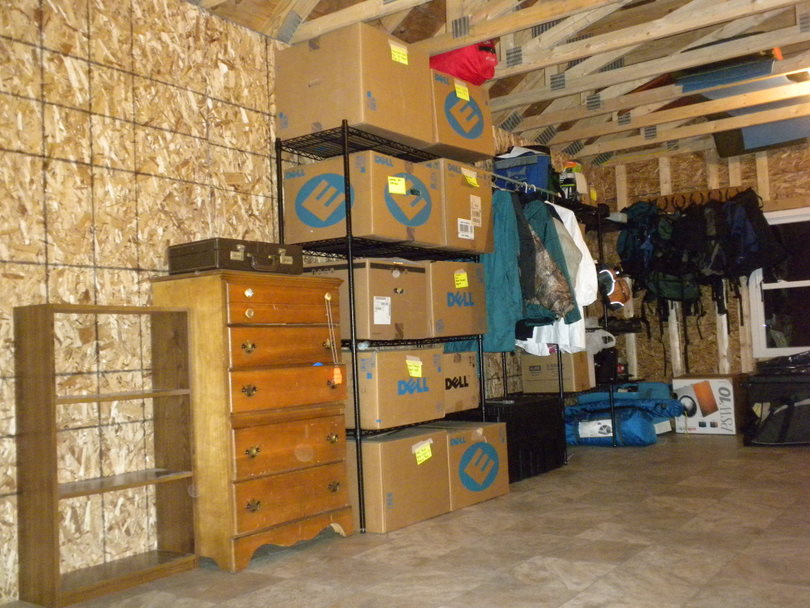 Backpacks are hung on a horseshoe board my dad made.  Stoves and cooking equipment on the rack along with coolers and freeze dried food.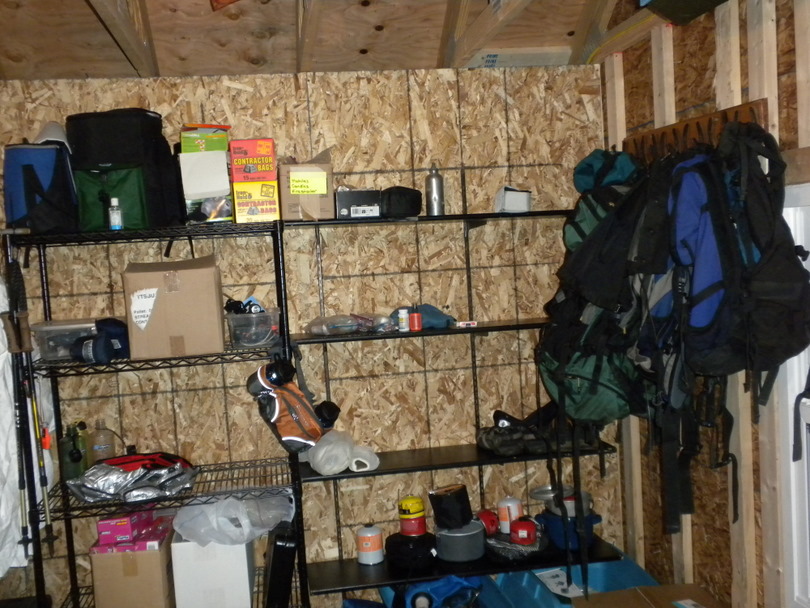 Camping clothes are hung between the two racks and over the packer's truck that holds crazy creek chairs and tarps.  The next rack holds sleeping bags and tents labelled in old computer boxes..
Finally more camping silverware and bottles occupy the dresser and a small bookcase for guide books.