Last year both HP teams were dominated by 4th graders and they ended up playing each other in the championship game.  This year the 4th graders moved on and the two HP teams were dominated by 3rd graders playing for the 1st time.  HP Gold had two 4th graders, Deegan and Matthew (who had never played before).
HP Gold's repertoire consisted of two out of bounds plays: BOX or STACK usually in-bounded by Michael, Deegan or Eric.  They had five plays:
OHIO – Spread the floor and point guard penetrates middle and looks for open low post players
#1.    Wings (2 & 3) set picks for Low Post(s) (4 &5) who come to foul line to receive a pass.
#2.    Right side or left side signaled by hand calling the play.  Depending on side 2 or 3 sets a pick for the point guard and then rolls to the basket after setting a pick.
#3.    Both 2 & 3 set a pick for the point guard and then roll to basketball and/or crash the boards
1-3-1 NAME – NAME stays in the low post and uses three person screen as they wish.  Three on foul line crash the boards after NAME passes them.
21/31/41/51 Numbered person takes the handoff from point guard and loops around.
Positions:  1 = Point Guard, 2 = Takes ball out and plays wing, 3 = Wing, 4 & 5 = Low Post
Point Guard: Deegan / Luke
Wings: Jack / Luke / Eric
Post: Michael / Trevor / Matthew / Sawyer
HP Gold entered the playoffs as a #8 seed and played a highly organized, white T-shirted team from Oriskany. The white team called all their plays as CAROLINA #whatever and ran 90% of them on the right side.  It was a low scoring game with HP Gold playing superior defense; taking away the white team's initial options and causing them to reset their offense multiple times.  HP Gold was more aggressive than usual rebounding the ball with excellent rebounding performances by Matthew, Sawyer and even Eric.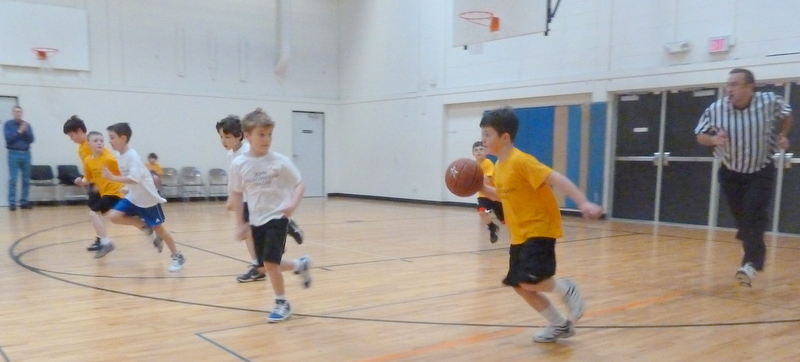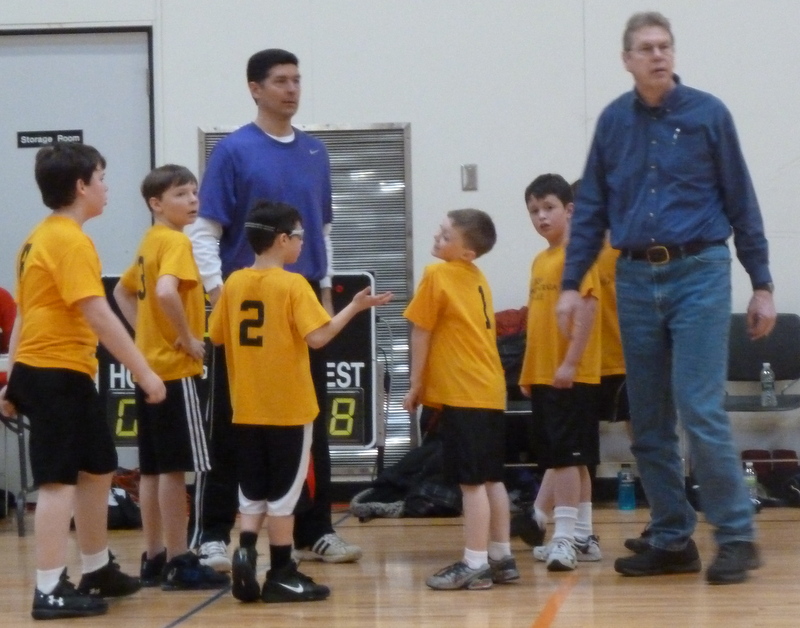 Game 2 was played versus a maroon team.  It was even through the 1st half and then in the 2nd half the maroon team went on a little run that HP Gold wasn't able to overcome, finally losing by 4 points.