During our vacation Kathryn and I visited the camp on what is now called West Lake that was owned by Uncle Bill Gerhardt.  When I was young, 8 or 9 years old, I remember taking week long family vacations to the camp.  My brother Robert and I fished from the dock and Robert learned to swim there.

It was a great adventure as we had to drive back in on a dirt road to a parking area and then carry our supplies on a path along the shore line to the camp.  The camp sat up on the hill back from the water and I remember 53 steps up to the camp.
Walking out from seeing the camp we met the current owner, Emma Fogel (76) who purchased it in 1966.  Emma husband passed away in 1995.  With the help of four children and a couple of teenaged grandsons, Emma  lives there year around as does one other resident.  She said it is 'quiet' in the winter. With only a few ice fishermen. She said they did minor re-modeling.  Emma said in the 1960's the lakes were called East Canada Lake and West Canada Lake, but since then there was a name change to Canada Lake and West Lake.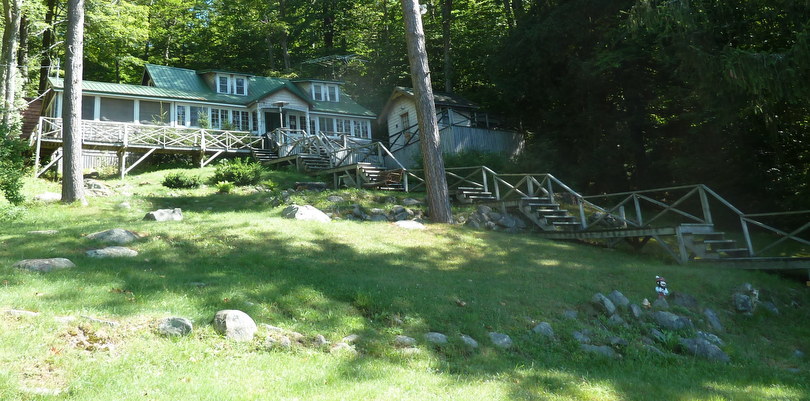 After talking with Emma we launched our canoe from the public boat access, paddled across a wind-whipped West Lake to Canada Lake and down the outlet SW towards Stewart's Landing.