Eric completed his 4 day course on Introduction to FIRST Lego League. It was a well run program. There were 24 kids aged 9-13, two adult instructors and 6 teenage 'mentors' (black shirts front row) who were experienced with Lego robotics.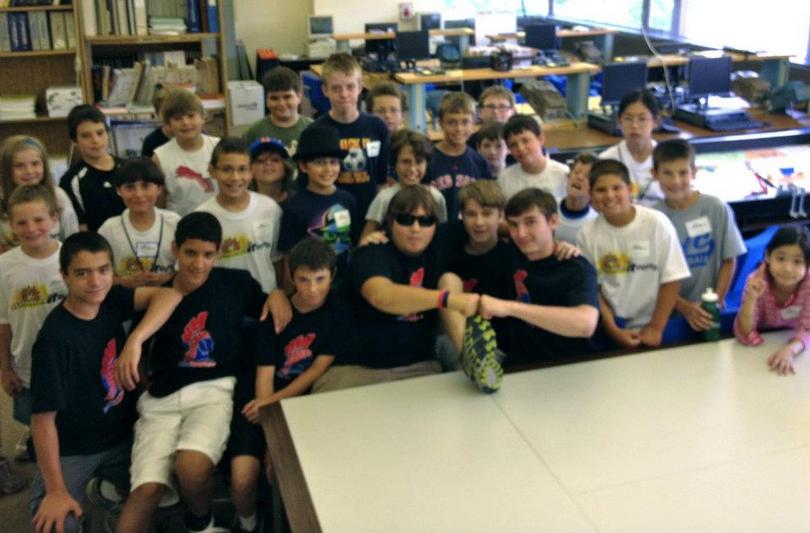 They used the standard LEGO league mission board which was about as large as a standard pool table and tried to accomplish 3 of the mission elements.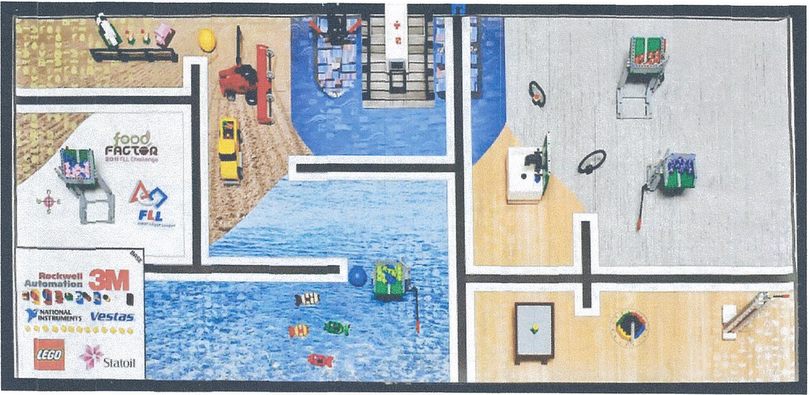 Sample missions are shown in the checklist.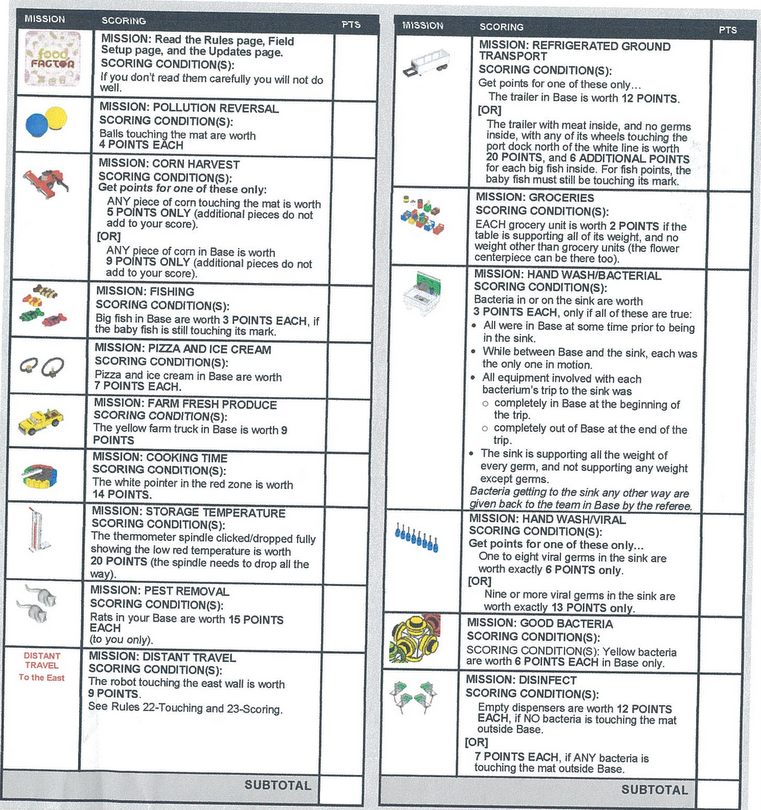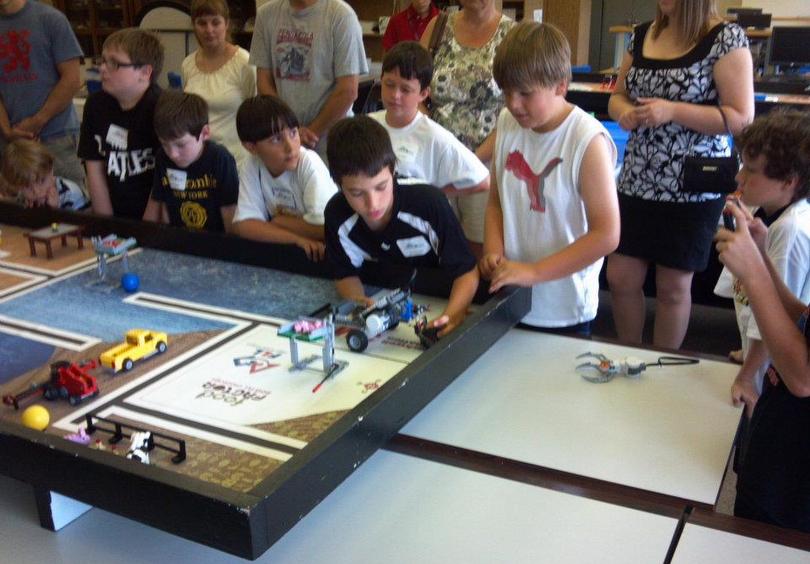 For the final presentation each team member played a role: explaining the robot, describing a FLL Core Value, or describing their robot's mission. FLL Core Values include
We are Team
We do the work to find solutions with guidance from our coaches and mentors.
We honor the spirit of friendly competition.
What we discover is more important than what we win.
We share our experiences with others.
We display Gracious Professionalism in everything we do.
We have fun.
Eric's team managed to get their robot to perform 5 tasks.