Saturday Eric had three basketball games.  A position round game matching #1 Oneida vs. #2 HP Gold team in the Rome league. The team was down 11-1 and came back to tie the game, ultimately losing by 2 points.
In the afternoon they played in a tournament, losing the 1st game versus JCCC by 3 points. Again the kids got down early 13-5 in the 1st half, 15-7 in the early 2nd half, finally getting to 18-15.  They lost the 2nd game to Frankfort by lots and lots of points. Only one more week of basketball left.  Whew!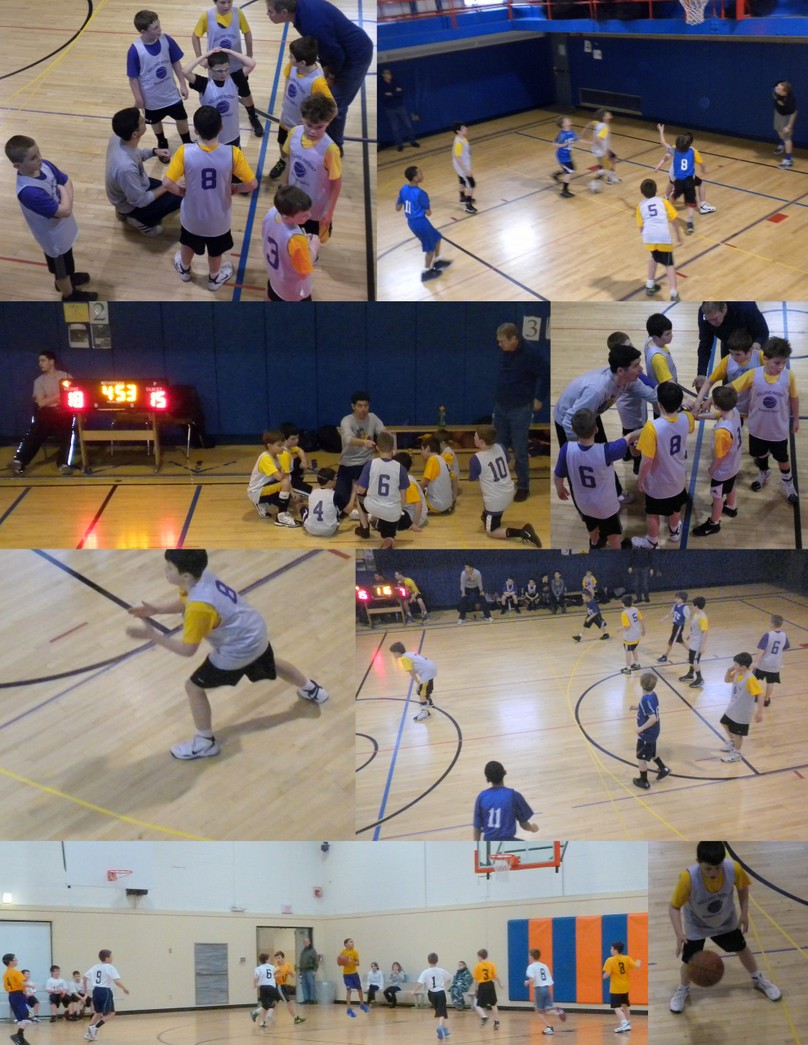 Frankfort had a couple of quick players who were very committed to getting to the rim and where capable of making little bounce passes to the post players if they were denied by a switching defensive player. Below Eric plays defense, sets a pick for Michael, calls for the ball, advances the ball in a crowd, watches the opening tip and holds his form on his jump shot.