Kathryn recruited a team for the Pumpkin Patch Run; a 5k obstacle course that runs across the entire farm. Participants needed to climb steep inclines using ropes, cross multiple pits full of mud, scramble over hay bales (the giant round ones, not the square type), tread through tire piles, and escape a "web" of bungee cords.
Friday afternoon we picked up Eric from school, drove to Dolgeville and got Stone and Dakota and went to Jeanne's house for a spaghetti dinner with the rest of the team. The next morning the adult team went off in the 2nd wave at 10:30.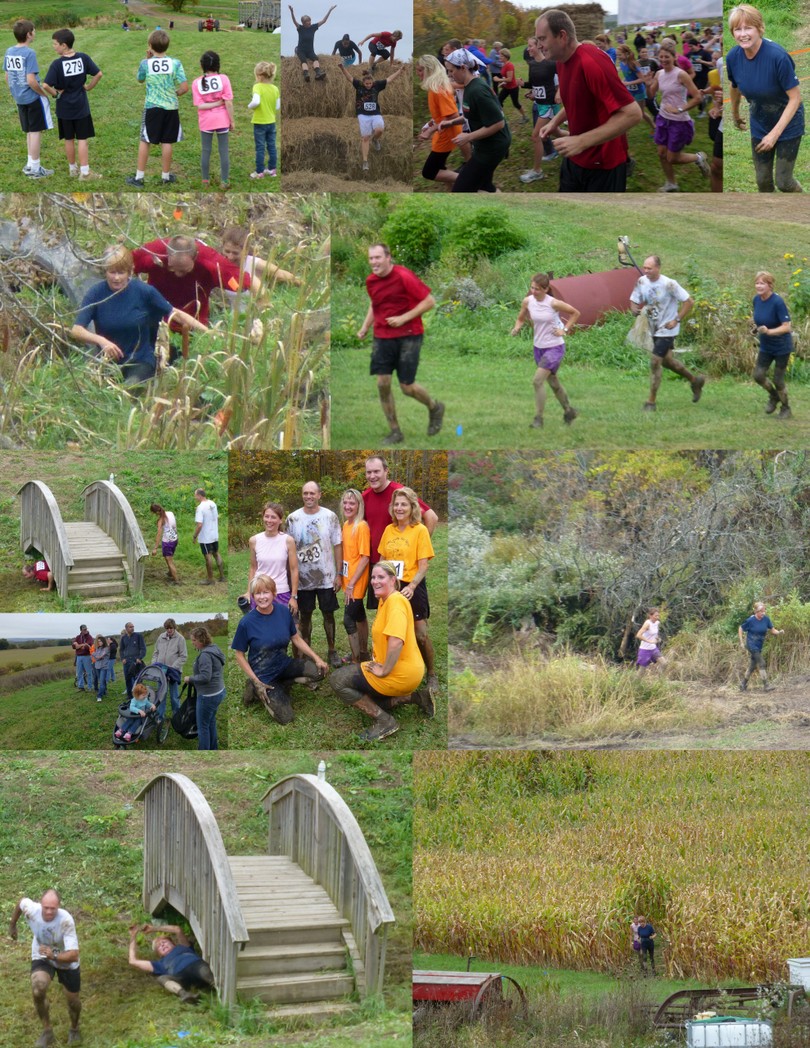 At 12:30 the 2k Kids Run had pretty much all the same obstacles except the corn maze and long run.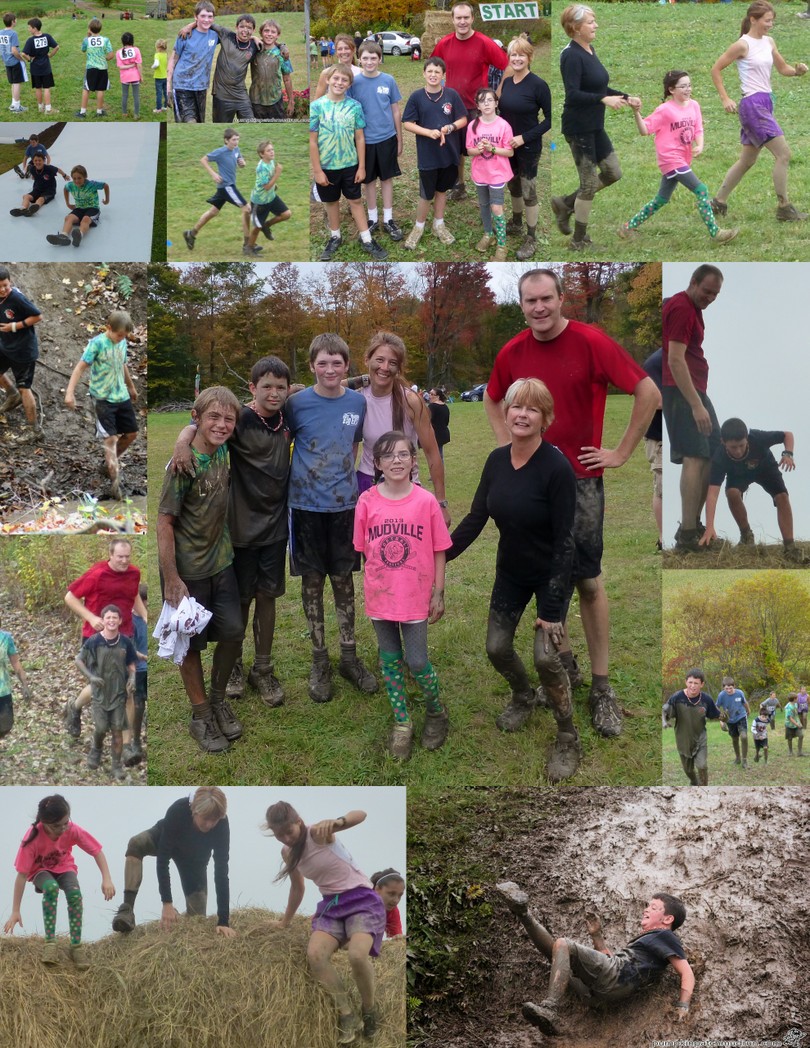 A good time was had by all.