Kathryn, Eric and Stone ran in the 5k Pumpkin Patch Mud Run. Notice Stone's white shorts (not to be white ever again).
On the take off Eric and Stone ran to an early lead up the slight hill.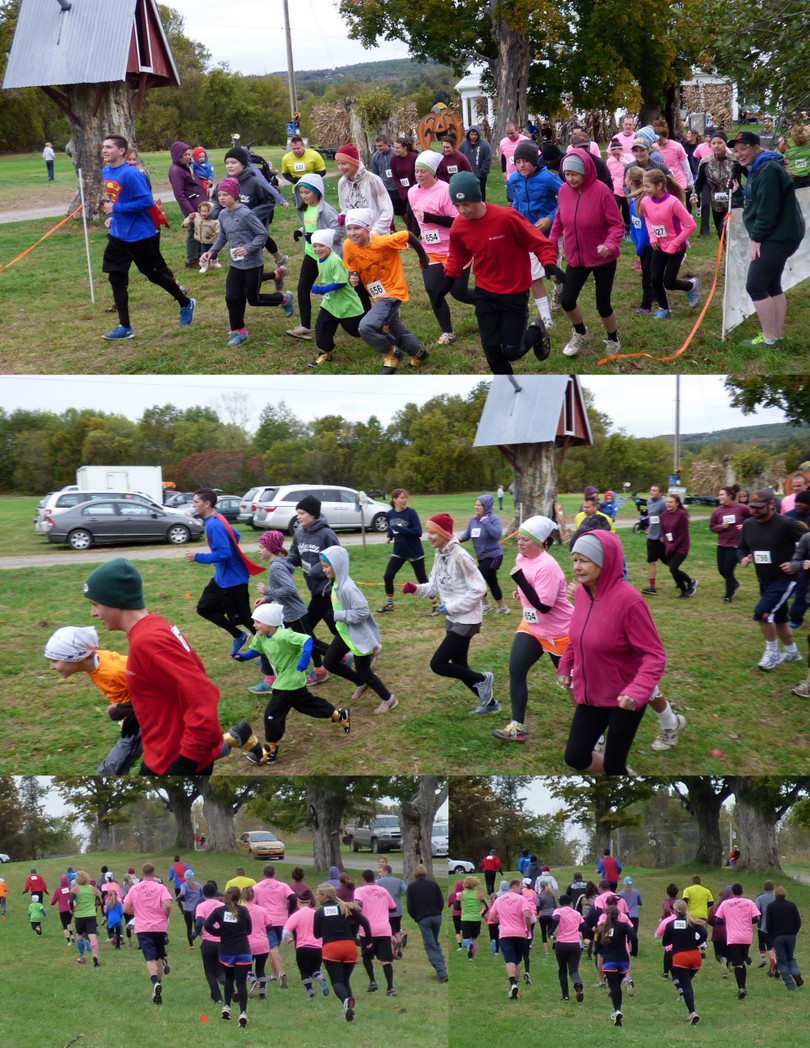 While the runners were out on the course Dakota and I hung out and tried to get out of the wind and stay warm.  We checked out the pumpkin dolls, sat in the witch's mouth, ate cider donuts, looked at the animals, and Dakota tried out the hay bale maze.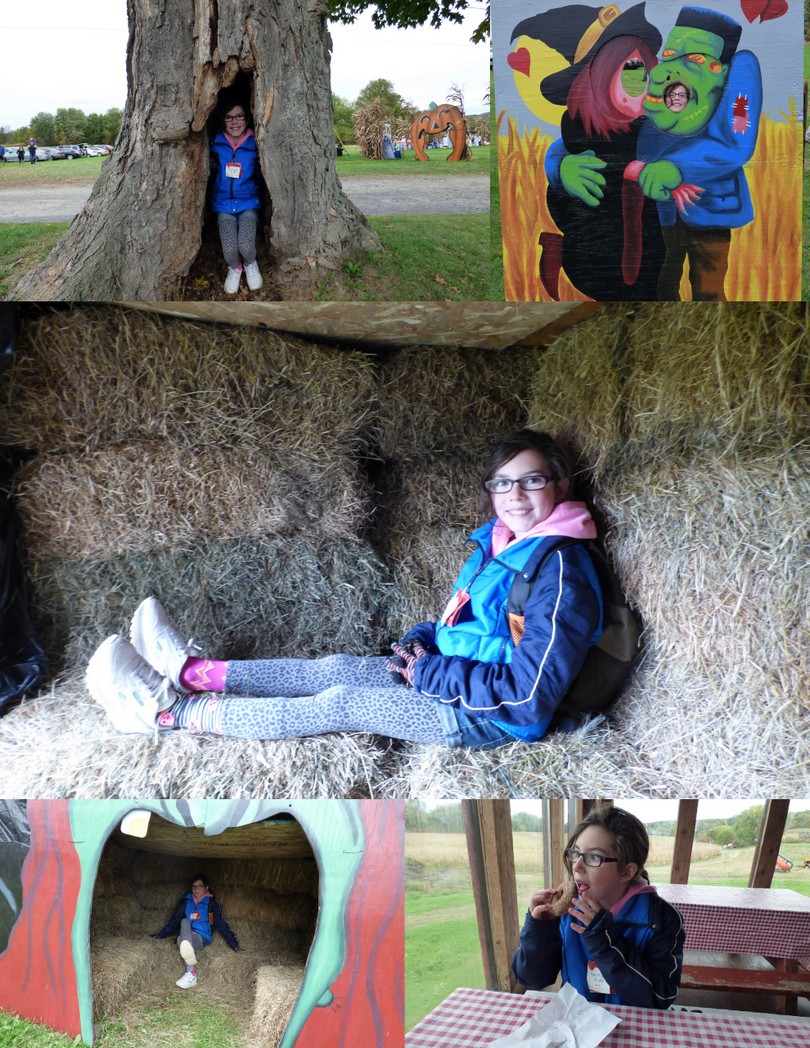 While we were moseying towards the cargo net we saw Eric and Stone approaching.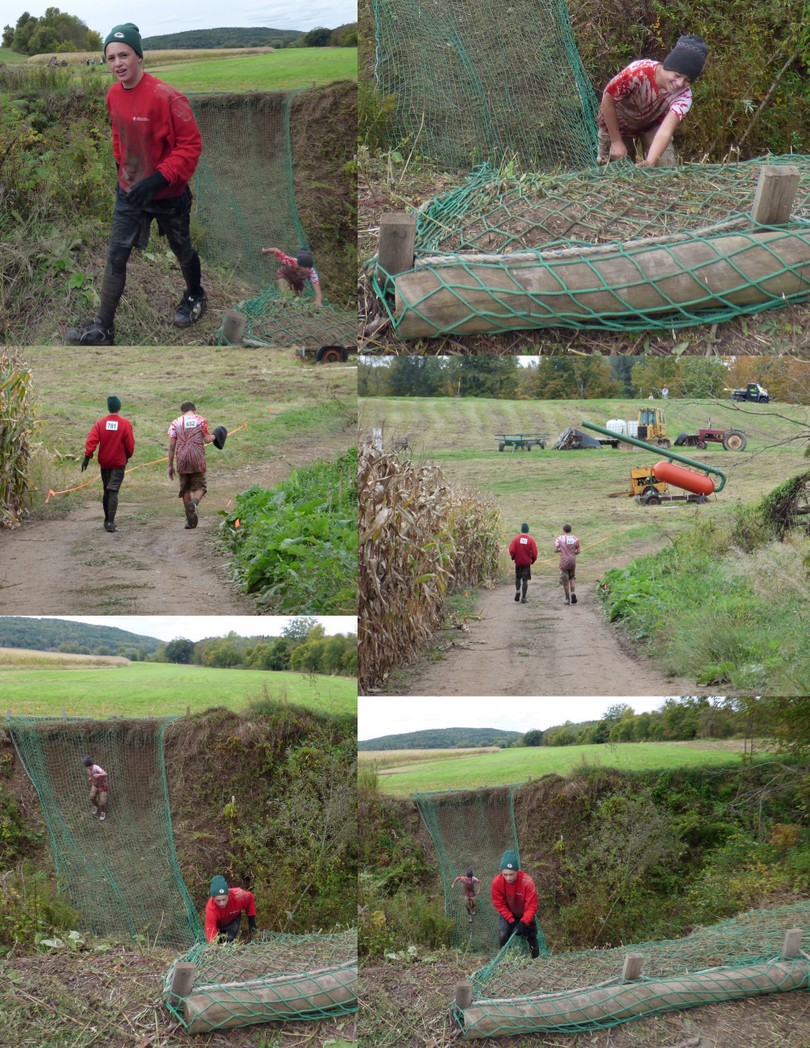 About 10 minutes behind Kathryn approached the cargo net.
After the cargo net Kathryn shed her sweatshirt and plunged into the cold water pool at the finish line.
After a 30 minute break, Stone, Eric, Kathryn and Dakota ran the shorter 2K.
Everyone was cold and quickly changed into dry clothes.  We went to Jeanne's for hot soup and grilled cheese sandwiches.