Kathryn and I have been cutting firewood on weekends since we came back from vacation.  We got a lot of dead ash from the junction of north trail and the spring trail as well as the intersection of north trail and the angle trail.  In cutting there we were pulling dead ash out of the woods onto angle trail and ended up with a new trail skirting the swamp.  We call this Big Maple, imaginatively due to a large maple tree mid-way.
We can get just shy of a cord of firewood on the carry-all and it is handy for getting around in the woods to pick up wood.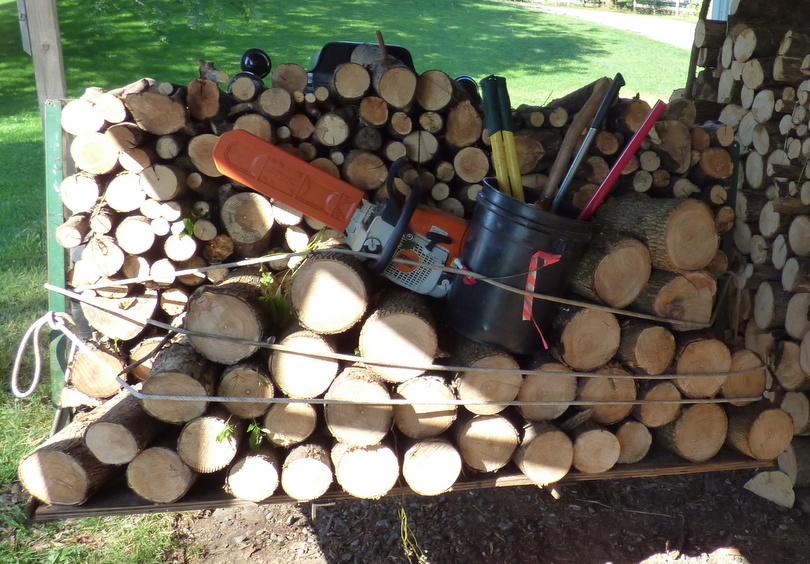 I am estimating we currently have about 15 face cords of wood.  We have two rows 5.5 feet high running the length of the barn which is 48′.  So I estimate about 7 cord for each of those two rows, plus our start at a third row
2-4 more cords will complete our focus on this year's firewood and gathering dead trees and we will turn our attention to dropping some trees to improve our trail system.  We can let them dry for collection next year.