After my aborted winter camping trip to Gull Lake I wanted an opportunity to use the Eureka Kaycee 0 degree sleeping bag that had been provided to me.  So Monday night while Eric and Kathryn were at piano lessons and swimming I packed up my gear and hiked into the woods across the road to find a campsite and stay overnight.
I took my book and cell phone.  I didn't read, but I had a lengthy conversation with Barbara.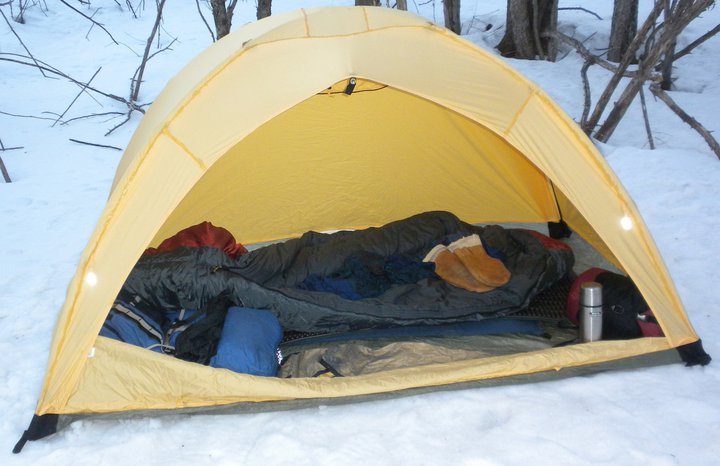 I was hopeful of a good night's sleep as I turned in at 8:30pm.  It was peaceful laying out and listening to the sounds of Canada Geese settling down near my neighbors pond.  Unfortunately, I dozed fitfully as my other neighbor had a dog that barked until 1:30am.
Temperatures dipped into the upper teens during the night.  Overall the sleeping bag test went well – except the sleeping bag got a little chilly.  I had to pull my down vest into the bag for additional insulation.
The next morning I awoke at 6:30, packed up my gear, hiked back to the house, showered and went to work.  It was kind of neat sleeping outside during a week night.  I will likely try to do it again some night this summer.