As the next phase in our home remodeling we are landscaping around the house, attachment and garage. This involves digging up old plants, moving them to new locations (in some cases) and planting new shrubbery.
I would dig around each shrub that was to be moved and then use my tractor and slip scoop to pull out any remaining roots, load the shrub into the slip scoop and move it to the new location.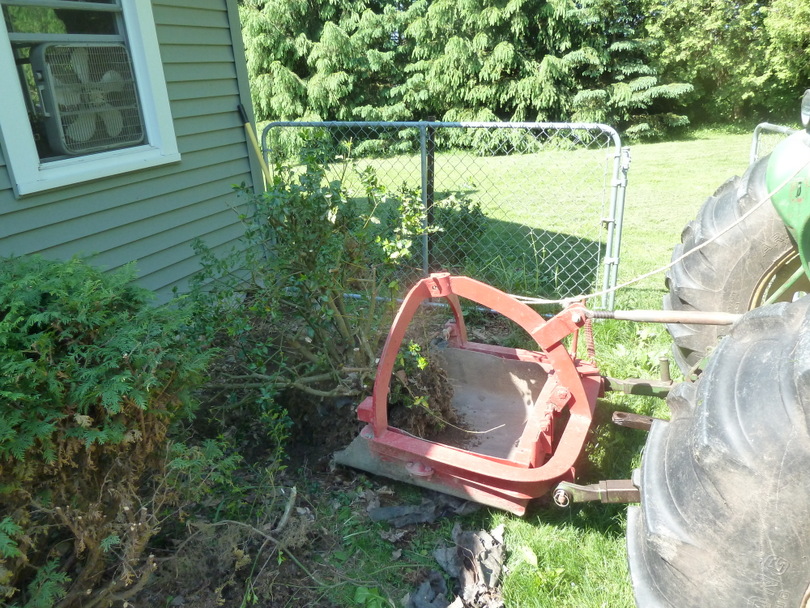 There were a lot of shrubs to move.
So once all of these are removed, the dirt is re-filled and graded, landscape paper is put down and new plants are put in. I know, they look small, but they will grow – especially the blue globe spruce and purple Rhododendron.
Kathryn (behind Rhododendron) weeded around the house and we set in landscape paper.
The west side is planted. See how big that purple Rhododendron got to be?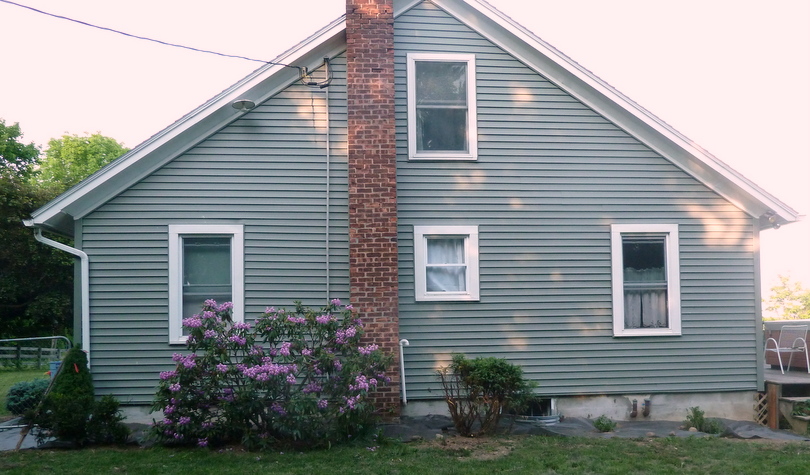 The next day's lineup ready to be planted.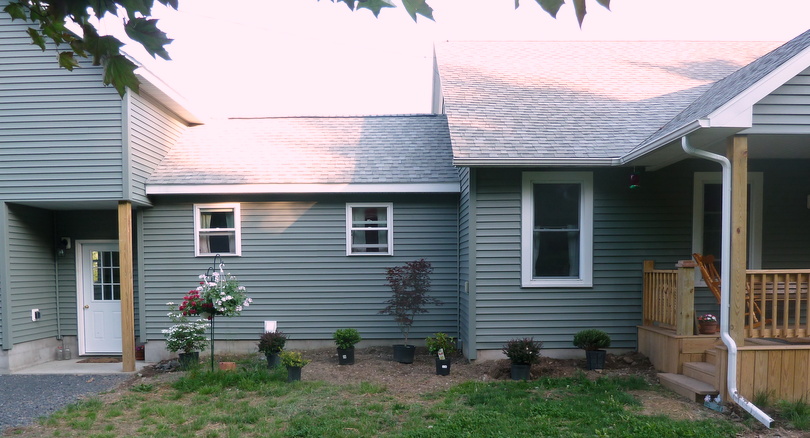 We got bulk mulch from Olney's carrying 3 cubic yards per truck load. It took 6 cubic yards total for everything. It was hot and humid work.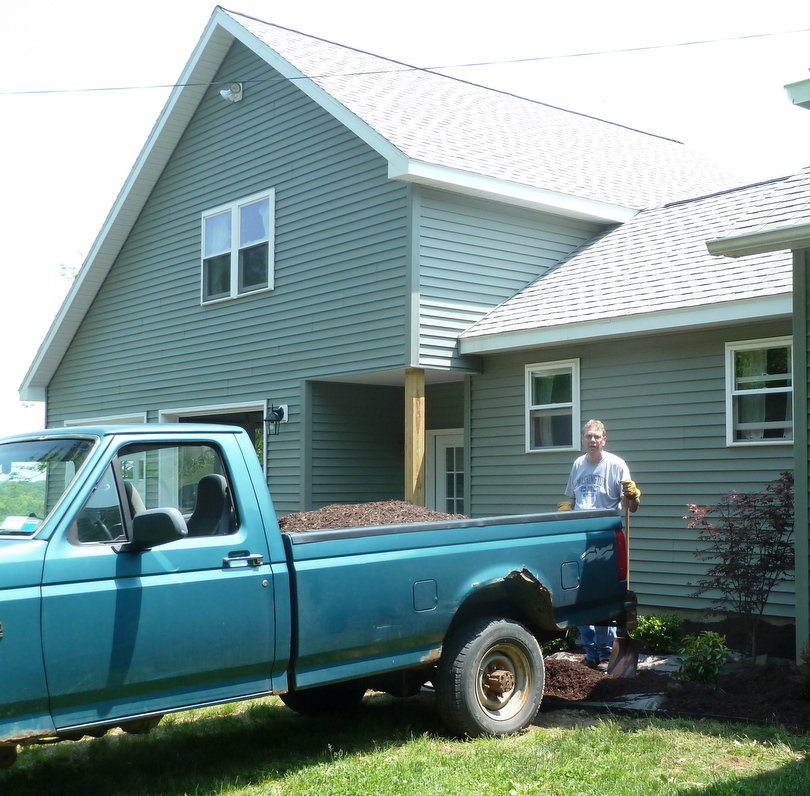 The finished product.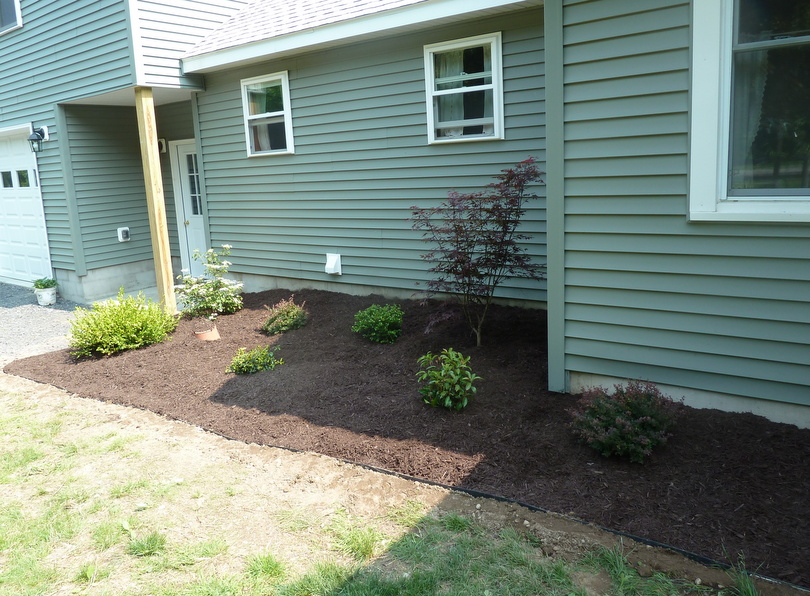 Kathryn takes pictures of the finale.