On Friday drainage tile was installed in the field south of our house with an immediate stream of water,  The pictures below show the access cleared through the fence line connecting the two pastures at their southern extremity, a view of the location of the former dirt pile – now re-distributed and graded.  The middle view looks north towards our house. The final picture shows the remaining topsoil graded to make a mow-able slope on the west side of the lot approaching the road.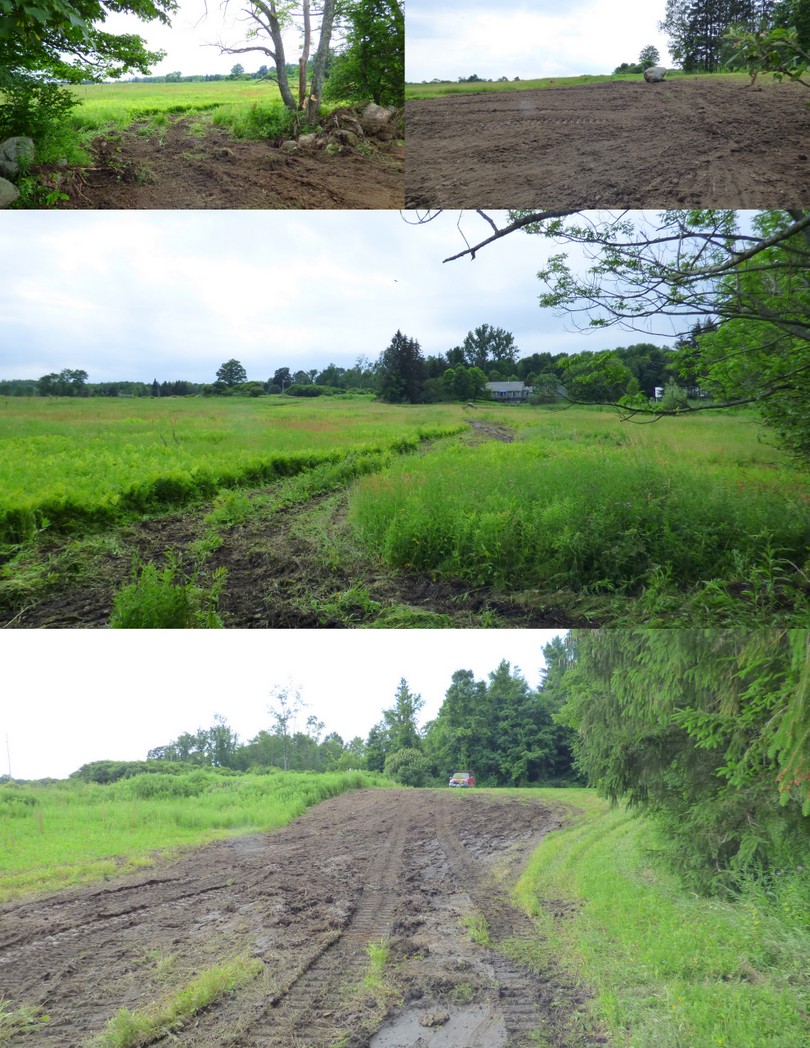 Below are the ditch through the woods near cook-out corner which should keep water from flooding the hay field.  In the top right is the swale dug to capture water coming off the hay field and re-direct it into the stream rather than the lane.
A new load of driveway rubble squared off our driveway. Finally, the drainage tile from the south lot continued to pour water for 24 hours.